How do you define luxury travel? People's perceptions of what makes travel luxurious seems to vary wildly, so we asked 10 people who work in the industry to tell us what luxury travel means to them. Their responses provide an interesting insight into perceptions from within the industry. If you're not one of the ten to have responded, feel free to add your own definition in the comments that follow.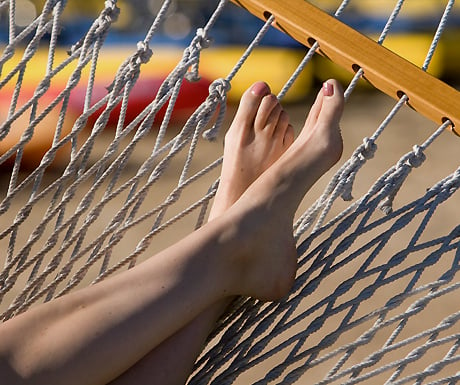 "Luxury travel today is defined less by thread count and Michelin stars and more by access to the people, places and experiences that represent all that is authentic about a destination. There's no denying that comfort factors still apply and high standards of accommodation and dining will always feature on the luxury traveller's wish list. However, today's luxury traveller seeks more depth of understanding and immersion into local culture than ever before. People don't just want to see – they want to participate. The sales process is also critical and whilst the online proposition can be an asset in terms of booking more simple arrangements, clients looking for luxury experiential travel require a deep level of sophisticated knowledge and confidence during the sales process." – George Morgan-Grenville, Chief Executive Officer, Red Savannah
"Luxury travel is a privilege truly experienced by few. To our private & custom tour clients it means having the right balance of local insight, independence and flexibility. They decide overnight locations in advance and choose daily from a menu of recommended sights, cultural experiences and personal leisure time. Many appreciate the luxury of "insider" access to castles, farms, fishing vessels, kitchens and artisan studios – incredible places that help them get under the skin of Irish society in a way that is personally meaningful. It is impossible to put a price on the stories they can tell of sampling fine whiskeys with eminent Dublin spirit traders or their child's impromptu lesson in Gaelic from the old shepherd they met on a country lane!" – Andrew Carr, Managing Director, Kennedy & Carr Ireland Travel
"For me luxury is not about the marble bath-tub or the gold taps, but about the location, the hosting, the guides. The ultimate luxury for any wildlife enthusiast or safari-goer? Exclusivity. Having the experience to yourself. Feeling pioneering, exploratory, included. Whether this be an incredible, remote area such as the relatively unexplored Niassa National Reserve, Mozambique, an unusual, and over-looked, wildlife experience such as the annual bat migration in Northern Zambia, or an amazing safari camp offering the highest level of guiding and private vehicles as standard such as Alex Walker's Serian Camps one thing is guaranteed "Your very own African experience. Take the ultimate luxurious African trip and be where nobody else is!" – Becx Whitefield, Owner, TripAfrica
"Luxury is a much overused term. One traveller's luxury is another's ordinary. For WEXAS our focus is on delivering a seamless and personal service helping our clients to plan and then enjoy authentic, quality experiences that will be long remembered. The mode of travel and type of accommodation used can vary from a 5-star hotel or a boutique property to a unique building or an eco-style lodge but the common theme is that the experience is a special one. True luxury is a great travel experience, enjoyed in relative comfort. – Steve Allen, Managing Director, WEXAS Tailor-made Travel
"The definition of luxury travel to me is to undertake a new experience and immerse oneself in a new destination whilst indulging in the very best levels of personal and attentive service, lavish and sumptuous accommodation, exquisite and unrivalled levels of gastronomy and informative and educational guides. It is travel without stress, pressure of time or daily routine, where your every need is pre-empted and your every expectation is met and exceeded." – Gareth Harding, Sales Director at The Cruise Line Ltd.
"People's travel aspirations are changing, and this is true throughout the market. The new definition of luxury is no longer a 6-star hotel with flunkeys and banquets and ever more exquisite spas, but is an experience created for your own personal preferences that combines enrichment, enjoyment and education, with the time to appreciate your surroundings at a price that represents value for money. It is individual travel created out of the wealth of opportunities on the internet, economic constraints and a growing sense of responsible travel that allows us all to learn and discover and choose to count bats in Mongolia or go fishing in China – and gives us something to really boast about when we get home." – Selina Jackson, Director, ReadyClickAndGo Ltd.
"If one were limited to a single word when defining 'luxury' travel, that word would be accommodation. Where will you put your head to pillow after a day's touring adventure. Be it on safari, by rail or along the sand dunes of Jaisalmer, there simply are magnificent choices in all regards. Thereafter, one should decide upon joining a group with very limited membership or choose customized travel, with a private driver and guide. The luxury of a custom tour allows one to choose to spend more or less time at a particular site and to end the day when they so please. Add to that the undivided attention of ones private guide. "Luxury" travel should also include private passage, such as visiting select rooms within the Forbidden City in Beijing, otherwise closed to the public or perhaps an evening with the Maharaja of Jaipur. No doubt one would also want to be positioned to enjoy the finest of cuisines, be it within the setting of that special accommodation or a well-known eatery nearby. It is this combination of luxurious resources that actually allow the traveler to enjoy ones time in anticipation of the coming journey nearly as much as the journey itself." – Robert Kenyon, Owner, First Cabin Travel Corporation
"I believe luxury travel is about having time to enjoy the landscape; an opportunity to luxuriate in culture, to stretch out, observe and literally loose yourself in the place you're visiting. One of my personal luxurious treats in Italy is to start the day with a real cappuccino (served at the right temperature – not boiling hot, but just drinkable) accompanied by a freshly baked pastry. Perfetto." –
Lorne Blyth, Director,  Flavours of Italy Ltd.
"There has been a dramatic change in how we define the concept of luxury travel over the past few years, largely due to the current economic climate. The current climate has deepened the definition, making it much more multi-layered than it once was. It has pushed consumers away from conspicuous consumption towards more authentic, simple and genuine experiences that incorporate elements of environmental awareness and social responsibility. Sure, the traditional perception will always hold true for some travellers, but more and more travellers are valuing the personal element experienced on their travels. This begins from the preparation stages, the service they receive, the people they meet and the memories they return with." – Engi Bally, PR & Marketing Manager, SilverDoor
"Luxury travel does not just mean opulence, comfort and a plethora of amazing amenities on offer at a destination; it is the full journey of the traveller from the point they make that first phone call to discuss their needs. The service they receive, the knowledge of the travel consultant, the journey to their port of call should all have an air of being a cut-above before they arrive at a resort or location that will astonish. Luxury travel means you can sit back, relax and enjoy the experience safe in the knowledge that every aspect will surpass expectation." – Rory Pilkington, Managing Director, Bailey Robinson