The history of luxury travel – Louis Vuitton
You've seen it amidst a throng of designer handbags, dangling from the forearm of many a celebrity and recognized its unmistakable logo.  But did you know that the world's most valuable luxury brand (for six consecutive years, mind you) had its humble beginnings in packing the trunks of 19th Century French royalty?
Backed by his experience as being the official trunk-maker in the court of Napoleon III of France, Louis Vuitton opened his first workshop in Paris in 1854.  The designer specialized in custom packing and crafted what many consider today, the prototype of modern luggage.  Vuitton used canvas instead of traditional leather for the construction of his trunks, which in turn made them lighter, waterproof and more durable.  Furthermore, he dismissed the rounded-top trunks of his day and designed luggage with a flat bottom and a flat top, making stackable trunks that changed the way people of the era traveled.  Trips by train or steamship, where space was already very limited, was made easier and much more manageable.  And with the company's commitment to secure packing, travelers could rest assured that their belongings—whether fashionable or fragile—were safeguarded to the utmost. With his widespread success, Louis Vuitton soon found himself having to protect his brand from counterfeiters.  Thus, he switched from the original, grey Trianon canvas he had been using to Rayée, a beige and brown striped version.  In 1888, Vuitton introduced the Damier canvas, a checkered pattern that is still being used today. By the time Louis' son, Georges Vuitton, took helm of the company, Louis Vuitton was a burgeoning luxury label.  In 1896, Georges introduced what would be the brand's most iconic trademark, the Monogram canvas.  Inspired by the Oriental design trend during the late Victorian era, the Monogram canvas featured flowers, quatrefoils, diamonds and "LV"—for Louis Vuitton.  It remains the brand's most prominently used signature canvas even today. Though rooted in trunk making and packing, Louis Vuitton naturally expanded into travel accessories, bags and small leather goods.  The Keepall bag debuted in 1930 as the brand's moderately sized weekender bag.  The Noé bag, introduced in 1932, was an ingenious design made for transporting (five) bottles of champagne.  Then, following the enormous popularity of the Keepall bag, the company introduced a smaller version suitable for everyday use, the Speedy.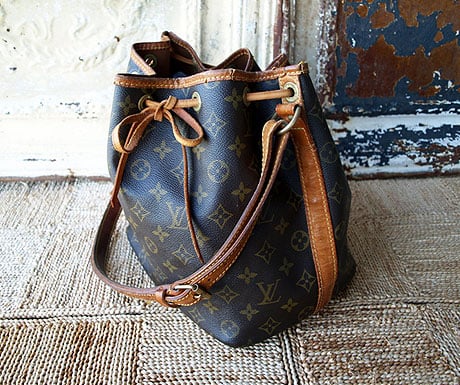 In 1987, Louis Vuitton merged with Moët et Chandon and Hennessy to form the luxury goods conglomerate LVMH Moët Hennessy Louis Vuitton S.A. (LVMH).  Now an unquestionable global powerhouse of luxury, Louis Vuitton continues to deliver its iconic line of luggage and leather goods—exemplifying the art of luxury travel.
Grace Yco is the Digital Marketing Manager at ViX Paula Hermanny.
If you would like to be a guest blogger on A Luxury Travel Blog in order to raise your profile, please contact us.
Did you enjoy this article?
Receive similar content direct to your inbox.