While time-saving and flexibility are at the top of the private jet traveller's priority list, flying in style is a big part of the appeal.
Private jet travel in Europe is now more accessible than ever, with over 2500 aircraft available and private jet booking coming of age online, you can book a Learjet from your iPhone at the touch of a button. Year round, the most popular destinations are Paris, Geneva, Moscow, London and Milan. But there are seasonal hotspots, with Nice and Sardinia ranking in the top 5 in the summer months, and Samedan and Chambery very popular in the ski season. Private jet travel can often be seen as the ultimate in opulence, but for many, is primarily about time-saving and efficiency. The average private flight within Europe saves 5 hours in travelling time, and that's a lot of extra hours on the sunlounger or on the slopes.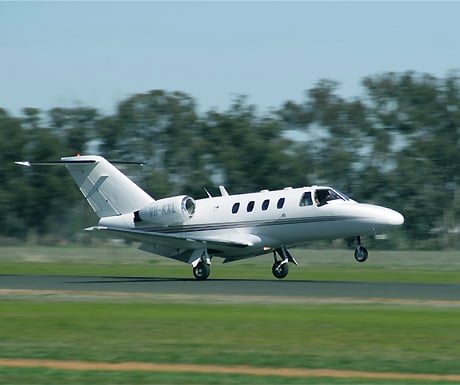 But with private jet travel, the journey is also the reward. When it comes to the interior of a private aircraft, the sky's the limit for customisation and bespoke design. Latest developments are enhancements in both form and function, ranging from the highly opulent; such as Saudi Prince Al-Waleed bin Talal's well-known 747, which is fitted out with a concert hall and golden throne; to the more functional considerations of the latest communication systems and in-flight boardroom.
Whether your preference is for a state-of-the art espresso machine, touch screen lighting and a cinema system. Or perhaps an aquarium, grand piano and hot tub? There is a vast array of options now open to the private jet owner and their aircraft can be designed according to their very detailed personal preferences.
Designers lending their technical expertise to the private jet interiors market include BMW, Lufthansa Technik and Edese Doret. Fashion design houses such as Versace and Hermes also offer an interior design service for jets, to ensure that that an aircraft interior is as reflective of current trends as the owner's wardrobe.
Tastes of aircraft interior design does, of course, differ as much by market as by fashion trends, with customers in the European market generally opting for simplicity, while Middle East aircraft and the emerging market in Asia can opt for more opulent and lavish design elements.
Of course most private jet travellers do not buy their own aircraft. This is an option really only realistic for a tiny global minority. For most private jet travellers, charter is the most effective way of travelling by private jet. In many cases, this means hiring someone else's aircraft when they are not using it. Although many charter aircraft are fitted to the manufacturer's custom interior, there is a growing trend for aircraft owners to put their personal touch on the interior design of their aircraft, which means more choice of interiors for the customer.
When chartering an aircraft, you should ask to see both the date of manufacture and date of refurbishment, as well as photos of the exterior and interior. An older aircraft will not necessarily lack the wow factor when it comes to its interior, as it may have been recently refitted. The interior textiles, including seat covers and carpets, are replaced most often, usually within a five year timeframe. Having up-to-date images of the aircraft interior is important in understanding seating configuration and interior look and feel.
Safety is the ultimate consideration of course. So any customisation to the interior is limited by weight, and recent innovations include unbreakable and super-lightweight glass to reduce the total payload of the aircraft. All refurbishment of aircraft interiors needs to be checked and verified by a completion centre, which is a certified and rigorous engineering process to ensure safety measures are met.
Carol Cork is Co-Founder of PrivateFly.
If you would like to be a guest blogger on A Luxury Travel Blog in order to raise your profile, please contact us.