Zambia is the perfect destination for combining the wilds of Africa with luxury adventure. Home to Victoria Falls, the Zambezi river and thousands of iconic wild beasts, the southern African nation is the picture postcard of Africa in all its natural wonder. But how do you get the best of Zambia, with its diverse selection of safaris, camps and retreats?
Walking on the wild side
Many safaris start out with jumping into an open-top Jeep with your travelling companions and friendly local tour guide. Cutting through miles of rugged planes in a 4×4, it's an enthralling experience for safari veterans and novices alike. It's also the most comfortable way to see many of mother nature's fiercest animals, most of which are native to Zambia, including the Big Five game.
But Zambia is famed for its walking safaris. On a walking safari it's usual to get up at the break of dawn and be led deep into the bush by a friendly and knowledgeable game guide. Your guide will show you the wilds of Africa up close, without the protection of a truck – a more thrilling experience.
Abundant beauty with fewer tourists
Zambia looks as though it was tailor made for tourism. It has everything a traveller could wish for in a safari holiday in abundance. So much that it seems too perfectly constructed to have happened by chance. One of its amazing features, then – on top of all the natural wonders themselves – is that you can experience them without the clutter of too many other holidaymakers blocking your views.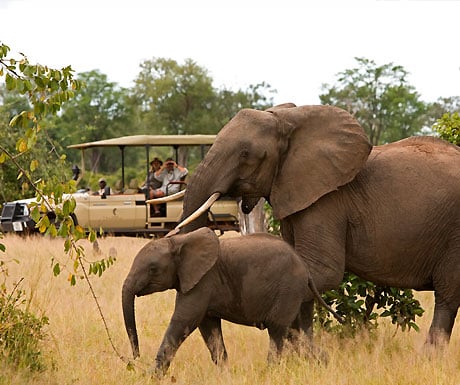 Perhaps it's for this reason that Zambia has been touted as an 'up-and-coming' safari destination for some time now. But while tourism is one of Zambia's largest industries, its safaris are usually a much smaller, intimate operation than in other African states. Most of its camps are small and extremely well run, and there is little evidence of mass tourism getting in the way of nature.
Luxury and adventure in the wild
Sanctuary Retreats offers a wide range of challenging itineraries in magical locations. Sanctuary Puku Ridge Camp is set in a stunning location in the game-rich area of South Luangwa. The luxury accommodation has been constructed to blend in with the scenery, offering panoramic views of the floodplain which is home to lions, zebra and leopards.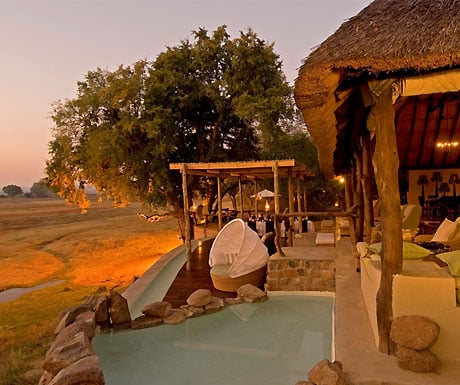 Meanwhile the Best of Zambia trip is an eight-day jet-set across the country – a challenging mix of wilderness, adventure and luxury. You tour the country in light aircraft, canoes and on foot while staying in five-star accommodation on the frontiers of nature.