When it comes to speed and glamour, the two worlds of private aviation and Formula One often go hand-in-hand. Those with a passion for motorsports and supercars are also fuelled by the luxury and adrenaline of the private jet experience. The Formula One season is already in full throttle, starting with the Australian Grand Prix in Melbourne back in March.  But for many, the most important and prestigious race takes place in May on the streets of Monte Carlo, for the Monaco Grand Prix.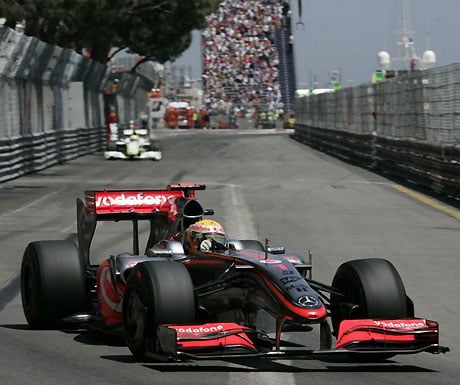 Synonymous with luxury and sophistication, the Cote d'Azur becomes the ultimate playground for the last weekend in May for both the Monaco Grand Prix and the closing of the Cannes Film Festival. For many, it's the highlight of the season when film and Formula One combine in the Cote d'Azur.
Throughout the year, the Cote d'Azur sees a steady arrival of private jets, but the Monaco Grand Prix weekend heralds the arrival of more than 300 private jets from all over the world.  Both Nice and Cannes Mandelieu airports become premium private jet parking lots, with private aircraft ranging from Learjets, Cessna Citation XLs and Gulfstreams parked nose-to-nose.  Many of the jets have to simply drop and depart, and Toulon airport becomes an overflow parking zone.
The Cote D'Azur offers a range of airport options, with most private jet travellers choosing to arrive at Nice or Cannes Mandelieu, which is exclusively dedicated to private jets.  Helicopter transfers are also available between Nice, Cannes and Monaco. A helicopter transfer between Nice and Monaco takes less than 10 minutes and provides a seamless and stylish arrival into the heart of Monaco, avoiding the grid-locked road network that inevitably accompanies the Grand Prix weekend.
Similarly in the UK, the British Grand Prix at Silverstone in June sees an influx of private jets and helicopters flying into London's private jet airports such as Luton, Farnborough and London City airport.  For most of the year former RAF station, Cranfield airport is mainly known as a flight training airport as part of the University.  However, this little-known airport booms in popularity in June for private jets, situated just minutes from Silverstone, with the option of a helicopter shuttle straight to the track.
Private jets and helicopters certainly make for a VIP entrance, and the journey can be as exhilarating as the Grand Prix itself. But opulence doesn't necessarily come at extortionate prices. For groups travelling together, the cost of the aircraft is shared and offers ultimate time-saving and flexibility.  Prices from London to Nice start from £1,400 per person in a small jet aircraft, seating six passengers (£8,400 for the whole aircraft).  A private helicopter transfer from Nice to Monaco takes just 10 minutes and costs from €1,000 EUR per person.  And if speed really is of the essence, you can book a private jet at short notice, and be airborne within 45 minutes.
Carol Cork is Co-Founder of PrivateFly.
If you would like to be a guest blogger on A Luxury Travel Blog in order to raise your profile, please contact us.