Situated at the end of bustling Front Street in Lahaina, Maui, Baby Beach is a peaceful reprieve after a day of sightseeing or shopping. The beach is protected by an exposed stretch of reef, creating a calm shallow area ideal for kids. This natural saltwater oasis is also a perfect place to soak in some of the most magical sunsets in the world, as shown in this picture, taken just before the sun ducked behind the neighbouring island of Lana'i.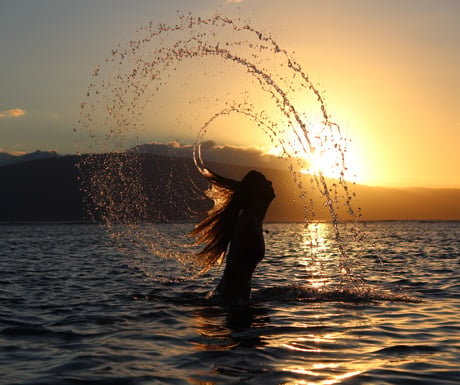 Thank you to Lehia Apana of Everyday Maui for permission to re-produce the image.
If you have a really special photograph you would like to share with  A Luxury Travel Blog's readers, please contact us.