Housing some of the world's most rare and incredible species of wildlife, not to mention a host of award-winning restaurants and beaches, your South Africa holiday will definitely not be boring. No matter where you stay in South Africa, you are bound to encounter a variety of life-defining sights and experiences, from the country's stunning landscape to its underwater paradise.
However, if you're looking for something out of the norm on your South African adventure, our list of unusual activities will get you off on the right foot.
Visit the Cango Caves
Located near Oudtshoorn in the Western Cape of South Africa, an underground world of magnificence awaits, known as the Cango Caves.
Explore the caves and see for yourself what lurks beneath South Africa's surface. A myriad of unique rock formations promises to astound its spectators, and is a sight both adults and children will relish.
Ride an ostrich
Sound crazy? Well, that's because it kind of is.
Although not known as being faithful steeds, ostriches can put those long legs to good use and carry humans; there are even ostrich derbies where they can race!
At one of the Ostrich Show Farms in Oudtshoorn, you will be able to ride an ostrich, as well as cuddle the chicks and learn about these intriguing birds' history.
Go shark cage diving
Not for the faint-hearted, there are many locations in South Africa which offer shark cage diving experiences.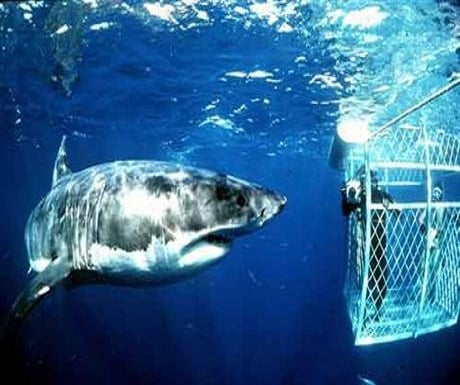 Plunge into the warm waters in a protective cage and gaze in wonder as a variety of rare and awe-inspiring sharks swim by. Many breeds of shark are known to inhabit South Africa, including Tiger sharks, Hammerheads and even Great White sharks.
Walk the Newlands Forest Contour Path
If you want to stay in shape whilst still admiring South Africa's beautiful scenery, there is no better option than hiking the Newlands Forest Contour Path.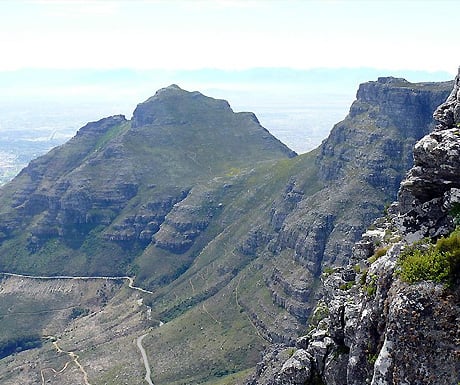 Following the curves of Table Mountain, the Contour Path offers its visitors a new and unbeatable perspective of South Africa.
Make sure you pack warm clothes, hiking shoes and a camera to capture memories.
Meet the penguins at Boulders Beach
In 1982, a colony of African penguins set up home in Boulders Bay, where they remain to this day.
You'll be able to see them for yourself when you visit the bay, which is surrounded by majestic mountains and scenic landscapes.
Eat in Joburg's oldest restaurant
Famous for being the first eatery in Johannesburg, Kapitan's Oriental restaurant serves both good food and an inviting atmosphere – and has been doing so for the last century.
If you are a fan of traditional curries, you will love Kapitan's Oriental; the quality of its food is a true testament to time.
Abseil down Table Mountain
For some, seeing is not enough. They have to do.
That's why abseiling down Table Mountain might appeal to those in search of something that will get their adrenaline pumping and heart racing.
You'll be able to absorb unrivalled views of Cape Town and the Atlantic Ocean from above, as you abseil down the mountain; there's no better way to see South Africa.
Observe the stars at the Johannesburg Planetarium
Romance and splendor await you at the Johannesburg Planetarium, where you'll have house seats to one of the most stunning views of the heavens above.
Witness Africa's astronomical beauty and learn about its fascinating stellar structures and history – it's out of this world!
Matthew Coe is Online Marketing Manager for Wanderforth.
If you would like to be a guest blogger on A Luxury Travel Blog in order to raise your profile, please contact us.