Planning a honeymoon is almost as important as planning a beautiful wedding! Once the wedding madness is over and you've both said your "I dos", the real fun can begin. Your honeymoon is the first chance you'll have to travel together as a married couple, and no expense should be spared to bring you the relaxation and luxury you deserve! Here are our top five tips on how to plan a luxurious honeymoon.
Make sure you're on the same page
Before any travel plans are booked, it's crucial to sit down with your significant other and decide what type of trip you'd like to take. If you are hoping to hide out in an over-water hut in Fiji for two weeks, but your husband or wife to be is looking for a more adventurous holiday, you might find yourself tempted to book separate trips. However, with a little bit of compromise and communication you will be able to find the perfect location for your dream honeymoon, together!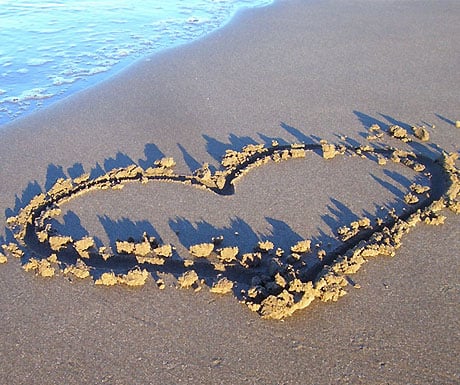 Do your research
To make sure you're choosing only the best when it comes to your honeymoon, reserve some time during the planning process to devote to researching which honeymoon destination is right for you. Read up on your top five resorts and destinations, comparing and contrasting what they have to offer or might be lacking. Check up on past travelers tips and reviews, and don't be afraid to reach out to the resort or hotel directly to ask for more information or make sure they will be accommodating to your preferences. When reading reviews, make sure to take everything with a grain of salt and only trust reputable sources.
Make it special with romantic details
Don't treat your honeymoon just like any other holiday. No matter where you choose to go, there are always special upgrades, add-ons and perks to take your honeymoon from great to amazing. From private helicopter tours and relaxing luxury spa services to having a chef prepare a custom meal and serving it beach-side to you, don't hold back.
Don't over-plan
While planning every last detail of your honeymoon in advance is a great way to check a huge 'To Do' off of your list, it's important to leave yourself some wiggle room to change plans, reschedule activities or even extend your stay. Remember that the months and weeks leading up to your wedding will be jam packed with activities, so don't overbook yourself on your honeymoon. You might find yourself desperate for some rest and relaxation to begin the moment you board the plane and the only activities that sound good might be swinging in a hammock on a private beach with a glass of champagne in hand!
Don't stress
It's natural for you to want your honeymoon to be perfect, but just like any other type of travel, things might not always go according to the plan. Remember the most important thing-you've had a beautiful wedding and you're married to the person of your dreams! Unpack, unwind and relax!
Oliver Bell is Co-Founder and Managing Director at Simply Chateau Ltd.
If you would like to be a guest blogger on A Luxury Travel Blog in order to raise your profile, please contact us.