Puglia is  increasingly popular as a holiday destination, and the emergence of a number of stunning luxury hotels, combined with the area's charm, natural beauty and exceptional food and wine, has helped place it firmly on the map as an upcoming 'luxury' destination as well.Many foreign visitors have fallen in love with the place, bought 2 or 3 bedroomed trulli (stone built houses with conical roofs), put in swimming pools and, in turn, are renting these villas out to other holiday makers . You could certainly do the same and it is true that, at the moment, house prices here are lower than they were a couple of years ago, due to the local recession and the subsequent dearth of Italian buyers. Bought at the right price, promoted properly, decorated nicely, your holiday home could pay for itself, but at this level there is a lot of competition.
The interesting development though, from an investment point of view, is the severe shortage of luxury villas, sleeping more than 8 people, available for holiday lets. Clients want the kind of villas available in Tuscany, or the Amalfi coast, with at least 4 but preferably 5 bedrooms or more, and the level of accommodation and facilities that you would find in a five star hotel. There aren't enough to meet the current demand. Personally I have had to turn away numerous clients who specifically want to come to Puglia, have budgets of up to 10 or 15,000 euros a week, and are looking for villas sleeping 8 plus. It is frustrating!
Maxine Harrison, from Elysian Holidays, has the same experience "There is a huge shortage of 4/5 bedroom villas and I would be delighted to have more villas in my portfolio. I have many loyal repeat clients who would love this region if there were the villas available and I have also seen many more enquiries for luxury villas in Puglia this year than ever before."
If you buy the right property, with the right help, in the present moment  you are looking at a ROI of at least 10%, based purely on rental income for the months of July and August alone. The rental season here is long, from April to November. Despite the local recession, the market for historic properties, in the right area, is more than buoyant. According to Antonio Sansonetti, a property meeting these criteria, restored well, will produce at least a 20-30% profit on resale in the current market.
In the end, as with property anywhere, the best returns will come from buying properties with potential, which need a certain amount of work, but which are structurally sound, rather than properties which are already fully restored. That way the property goes up in value immediately, and the rental income provides a good return as well. You don't necessarily need a huge budget.
For example, some clients of mine recently bought a four bedroomed trulli house, with a separate one bedroom annexe, on the market at 220,000 euros. The property is in good condition, though shabby, but the gardens are completely overgrown and there is no pool. The one bedroomed apartment in the grounds needs work. The quotes for the work have come in at around 70,000, including a 12m pool. The property would then re-sell easily for around 360,000, possibly more, given its panoramic setting. In the meantime though, it will easily rent out at around 5000 a week and the owners have their dream holiday home when they want to use it. This is the modest end of the scale.
Needing little work, other than the addition of a pool, and very close both to the sea and the fabulous golf course at San Domenico, there is a four bedroomed villa on the market at 650,000 euros. Three bedroomed villas in the nearby Borgo Egnazia resort rent out at up to 22,000 euros a week high season.
For those with a serious budget, or willing to consider fractional ownership (buying with three or four other buyers as a limited company) the best purchase has to be a typical Puglian masseria or a historic villa. You can still find lots of good examples for sale and they are supremely sought after as rental properties (one of the very very few available rents out at 25,000 euros a week and is fully booked this summer).
Here are some examples:
The classic masseria, well situated and restored, in a popular area close to the sea, retaining original features such as the oil press, restored areas providing 6+ bedrooms with a further four and a wing which needs some work. 1,800,000 euros on sale through Sansonetti. You can find examples which are sound, but need restoration, from around 500,000 euros.
An exquisite period villa, with extensive grounds, set in the hills above Monopoli, near a selection of good beaches. Although it is structurally sound, with original floors, internal doors and fireplaces it needs a lot of work. The plans which have been drawn up include indoor and outdoor pools, spa and gym and the rearrangement of the accommodation into 5 or 6 bedrooms on each floor. The asking price is around 1,000,000 euros from a private vendor, project costs around 700,000 euros.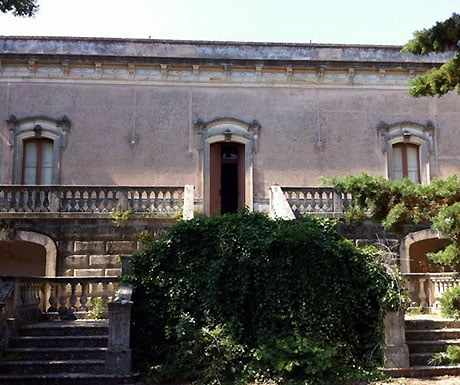 The lucky owner/s of either of these, or any number of similar properties on the market,could have a perfect venue for their own holidays or events, as well as a very serious return on their investment…
Caroline Edwards is Owner of Personal Puglia.
If you would like to be a guest blogger on A Luxury Travel Blog in order to raise your profile, please contact us.