Ever wondered what the world's fastest private jet is? Or how fast it goes? That title is held by the new Cessna Citation X – a long-range, medium-sized business jet. Thanks to the power of two Rolls Royce turbofan engines, it can travel at Mach 0.935 (717 mph) – that's approximately one mile every six seconds – which means it has reclaimed the title of world's fastest jet from Gulfstream's new G650 which achieved Mach 0.925 (710 mph) in 2012.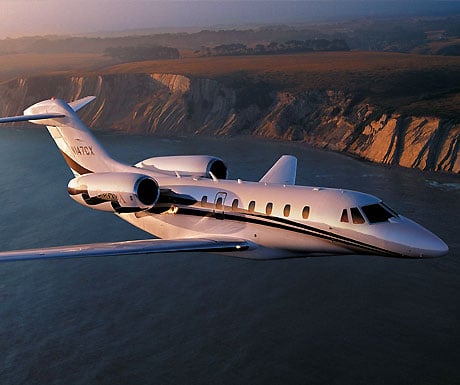 Development of the Citation X began back in 1990 but it was not until 1996 that it was introduced to the 'mass' market. The new Citation X includes a number of changes – a longer cabin, additional height, a wingspan increase of almost two meters, an increase in the maximum take-off weight and an increase in the overall range. It also features elliptical winglets at the tip of the main wing which are said to increase fuel efficiency and take-off and landing performance. As for the price tag, it'll set you back $22,925,000 if you'd like to have one of your own.
But watch this space… if all goes to plan, even these incredible speeds will be surpassed in 2017 by the Quiet Supersonic Transport (QSST) jet, which is being designed to cruise at an altitude of 60,000 feet and at speeds of Mach 1.6 to 1.8 (over 1,200 mph).
Ben Schusterman is President of ElJet Aviation Services.
If you would like to be a guest blogger on A Luxury Travel Blog in order to raise your profile, please contact us.