Visiting the Caribbean is about experiencing a completely different culture. You can kick back, relax and enjoy the beautiful views and sandy beaches from the comfort of your luxury villa but how do you know where to go? The Caribbean is made up of over 700 islands, with a huge variety of beaches, so to save you some time we've collated our top five beaches to consider if you're planning a trip.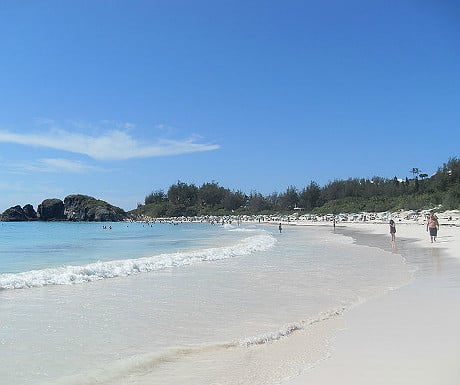 Shoal Bay, Anguilla
Anguilla used to be much less popular than it is these days. Once a secret hidden gem it has risen in popularity and is now a Caribbean paradise enjoying by Hollywood stars and loved-up honeymooners. Laidback as they come, Anguilla is packed with beautiful beaches the most popular being Shoal Bay with 2 miles of snow white sand and equipment rental available for hire close by.
Trunk Bay, St. John
Trunk Bay is a little bit special due to its history. It was donated to the National Park Service by Laurance S. Rockefeller nearly 50 years ago and it still offers some of the Caribbean's most beautiful reefs and preserved attractions. The clear warm waters in the area are perfect for snorkelling and even trying out underwater photography.
Crane Beach, Barbados
Barbados is one of those locations that really does scream luxury. It's a top choice for honeymoons and it's known for its fabulous welcoming culture and beautiful sights. It's one of a small number of coral islands in the West Indies which makes it perfect for underwater adventures including scuba diving. It's also known for its huge waves which attract surfers and body surfers alike.
Eagle Beach, Aruba
Aruba offers tourists miles of clean shores, warm, tranquil water and stunning weather. Eagle beach is the best of the bunch with its gentle surf and reputation as much quieter than some of its neighbours. Perfect for quiet relaxation and contemplation and catching some fabulous Caribbean rays.
Horseshoe Bay, Bermuda
Bermuda stands out from the crowd with its fascinating pink beaches and Horseshoe Bay is no exception. It's decked out with wide, sweeping stretches of pastel pink sand and has some fantastic facilities from lifeguards to equipment rental stores. It's up amongst the most popular shores that Bermuda offers.
Visiting the Caribbean is not something people get to do very often so make sure you enjoy the best available when you do. Pick your spot and enjoy the finest beaches it offers.
James Mannings is Co-Founder of Luxury Villa Rentals.
If you would like to be a guest blogger on A Luxury Travel Blog in order to raise your profile, please contact us.