Top 7 New York candy stores
It's common knowledge that New York does everything bigger and better than anywhere else in the world – especially when it comes to candy! We've composed a list of the Top 7 New York Candy Stores to get your journey for the perfect candy bar off to a delicious start. Just remember to brush your teeth afterwards!
Economy Candy
As the name might suggest,
Economy Candy
specialises in stocking all kinds of candy in economy-sized packages. Whether you're looking for well-known classics or candy that you thought no longer existed, you can be sure that Economy Candy will sell it. Plus celebrity A-listers such as Jake Gyllenhaal, who have been known to frequent the sweet shop, can't be wrong.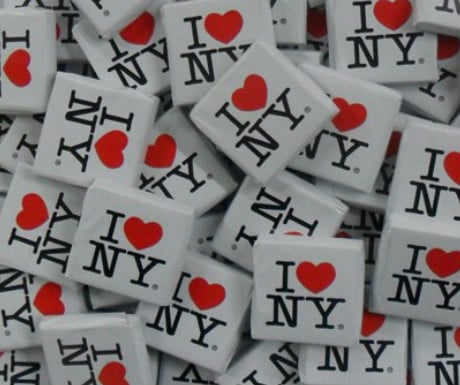 Pappabubble
Pappabubble
is all about handmade boiled sweets, the likes of which you've never seen before. This candy store is dedicated to reviving the art of handcrafting candy, and sells a variety of sweets in all different shapes, sizes and flavours. From normal flavours like orange to the more outrageous eucalyptus, Pappabubble also makes candy to order – so if you fancy candy shaped like a sushi roll, just ask!
Vosges
Founded and run by chocolatier Katrina Markoff, Vosges focuses on making utterly unique and outstanding chocolates. This candy store is renowned for its unusual flavour pairings, such as beer and cheese chocolate! From melt-in-the-mouth peanut butter bon bons to bacon-flavoured chocolate bars, you are guaranteed to find something utterly delicious in this wonderful chocolate shop.
Hershey's Store
Located smack bang in the middle of Times Square,
Hershey's Chocolate World
is much more than just a gargantuan candy store – it is filled with merchandise items, from T-shirts to plush toys and t-shirts. You can even personalise your own Hershey's chocolate bar as well as submit your name or special message onto the scrolling marquee sign outside the store – the only place in Times Square where you can do such a thing!
Dylan's Candy Bar
Oddly enough,
Dylan's Candy Bar
is operated by Ralph Lauren's daughter, which may be why this candy store makes sweets fashionable. From gargantuan gummy bears to an assortment of unusual flavoured chocolates, Dylan's Candy Bar is a feast for all the senses, not just your taste buds.
The Sweet Life
The Sweet Life
is an old fashioned-style candy store, and will make you feel as if you've arrived in yesteryear, to a time when lollies were as big as your face and store owners greeted you with a warm smile. This quaint candy store is stocked with a variety of candies, from chocolate to liquorice, ensuring that every taste is catered for.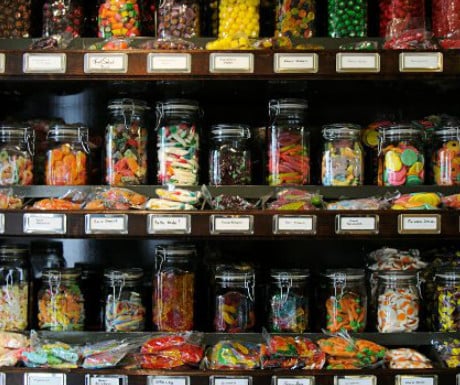 Maribelle
Combining chocolate with art,
Maribelle
offers its patrons an irresistible culinary and decorative fusion. Savour the silkiest and most sumptuous chocolates which have been painstakingly decorated with a variety of colourful patterns. Maribelle focuses on the highest quality produce, ensuring that no chocolate bar or truffle is inferior to their impeccable standards. These chocolates make for wonderful gifts – or just a midnight snack!
Matthew Coe is Online Marketing Manager for Wanderforth.
If you would like to be a guest blogger on A Luxury Travel Blog in order to raise your profile, please contact us.
Did you enjoy this article?
Receive similar content direct to your inbox.