By
Paula McInerney
on Aug 30, 2013 in
Accommodation
,
Attractions
,
Australia
,
Food and Drink
,
Going Out
,
Hotels
,
Oceania
,
Regions
,
Restaurants
,
Travel Miscellany
,
Videos
The Barossa Valley is renowned as one of Australia's most prestigious wine and food destinations. It is also a virtual commune of passionate connoisseurs, devoted to their food and wine, all bound by the all important dirt. The Barossa Valley exudes history, culture and a sense of free spiritedness, in a totally distinctive environment.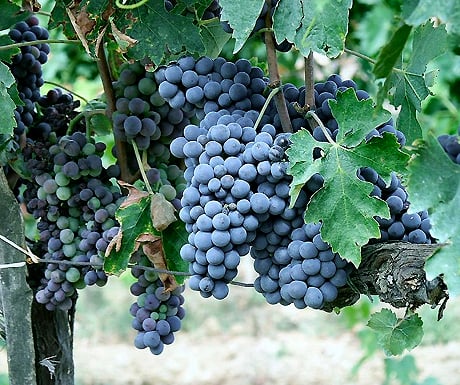 The history
The Barossa Valley is steeped in tradition. German immigrants settled here in the 1840s, and brought their knowledge and passion for wine making with them. They also recognised the dirt that would aid the development of their vines. Some families have been here for generations continuing the traditions and enhancing upon them. Many of the vines have been classified according to their age, with some being centenarian and the oldest ancestor vines that are over 125 years old, and still producing excellent crops to make our wines.
The wines
Jacob's Creek was the Barossa Valley's first vineyard and is still a major force. Now there are over 150 wineries all located in the Barossa and Eden Valleys and the competition is intense, yet echoing the communal ethos of quality and integrity.
The Barossa Valley is renowned for its Shiraz and the Eden Valley for its Riesling.  However there is also some excellent Merlot, Cabernet Sauvignon, Grenache and Mataro being produced, so that no one is spoilt for choice.
Thorne-Clark Wines, recently took out the 2013 International Wine Challenge for its 2010 William Randell Shiraz.
The entertainment
The Barossa and Eden Valley will not disappoint in entertainment. The hugely popular, "A day in the Green" is also held here. This is an event that occurs at various wineries throughout Australia and New Zealand and is all about the wine, the food and the music. Headline international and national acts appear at A Day on the Green, covering many music genres.
There is a lot of music throughout the Barossa Valley and events are well publicized. If you would like to hear an oom pah pah band, you will find it here, as well as many other styles. In this unique environment, art goes hand in hand with wine, food and music so you can expect some excellent and at times unusual, exhibitions.
The farmers markets that are held throughout the region are also well worth enjoying, as are the "long lunches". Otherwise, you can enjoy the various spa facilities or play golf on one of the championship courses.
The food
The Barossa Valley is renowned for its fresh seasonal produce, and award-winning restaurants and chefs.  The German influences can be seen in many places particularly with the small goods, as well as the influence of Australia's multiculturalism, quite pronounced. Australian bush tucker is available as well as some fusion restaurants combining bush tucker with Cantonese cuisine. It works. The Barossa as a food destination, has grown enormously and is now well respected and sought after, as a gourmets dream.
The bed
The Louise offers indulgent and lavish accommodation amongst the vineyards as well as having one of Australia's best restaurants, Appellation.
As befits the destination, there are ample and seriously luxurious boutique hotels and bed and breakfasts to accommodate your needs.
The exploration
You can drive the Barossa's food and wine trails but it is would be unwise as Australian road rules are very strict on drink driving, and you will have much better things to do.
It is better to let someone else do it for you, and you are not short of options. It is just a matter of selecting your style. A Harley Davidson Tour, a vintage car, a gourmet tour or perhaps just take a helicopter. The horse drawn carriages however are romantic and leisurely and well, just appropriate.
Barossa is about an hours drive north east of Adelaide, capital city of South Australia.
The verdict
The Barossa Valley has it all – wine, food, music, art and the highly distinctive "dirt".