It is well known that Bali draws an international crowd. So much so that some of the most established local fashion designers are from various parts of the world. Bringing the influence of their culture with them, these five fashion designers have embraced the local culture and textile traditions and weaved them into their designs. Their boutiques should be added to anyone planning on a shopping spree during their stay.
Starting out as yoga wear, it didn't take Buddha Wear long to start moving into everyday wear. Simple colours and great fitting designs is core to their success and the brand is proud that their garments are socially and ethically made. Buddha Wear also donates a portion of their profit to charities for the support and care of HIV positive children in Bali.
Buddha Wear boutiques. Jl Raya Seminyak 55A, Jl Laksmana 15X Oberoi, Seminyak and Jl Monkey Forest Ubud
Brazilian Taiwanese designer, Lulu Yasmine, divides her time between India, Marrakesh and Sao Paulo and so creates designs that ooze style and edge. All creations are made from organic silk, crepe, chiffon, cotton and linen and the fact that they are all handmade is key to the ethos of the label.
Lulu Yasmine boutiques. Jl. Laksmana No. 100X Oberoi, Jl. Raya Seminyak No. 53, Jl Kayu Cendana No. 2A Oberoi, and SATU Boutique Level 1, The Gallery L1#A – 12, 12A, 14 Seminyak
To create feminine easy-to-wear pieces, French fashion designer ties French elegance with high-end design. The inspiration by Parisian "Bourgeois Bohème" chic spirit is evident in the common theme of Megali Pascal designs and boutiques – chic by day and night. Each collection infuses silks, laces and organic fabrics with vintage embellishments.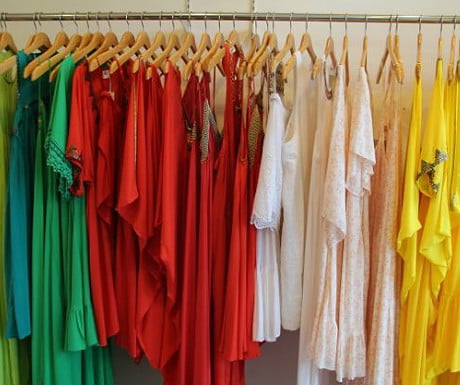 Magali Pascal boutiques. 177x Jl. Kayu Aya Oberoi, 65B Jl. Raya Seminyak and 62 Jl Raya Seminyak
Born in Venice and schooled at some of the best designs schools Italy has to offer, set up shop in Bali. Passionate about exploring fashion and textile design with traditional material of batik Combines hand woven ikat and silk to create cushion covers, bed covers, wall hangings, sarongs and clothing.
Quarzia boutique. Jl Laksmana 3A, Seminyak
Uma and Leopold works with natural fabrics like quality silk, crepe, and 100% organic cotton, as well as rayon. With a focus on earthy tones their feminine pieces incorporate stunning embroidery, beads, sparkles and sequins. Uma and Leopold always incorporates a small element of surprise in their usually bohemian style.
Uma & Leopold boutiques. Jl Kunti NO. 8X and Jl Oberoi NO. 77X
Renée Lodens is Founder & Managing Director at Travelshopa.
If you would like to be a guest blogger on A Luxury Travel Blog in order to raise your profile, please contact us.