Visit Mexico: Mayans, moonlight and margaritas!
Mexico may be perceived as one of the poorer, less fortunate countries in the world but, let me assure you, it certainly did not disappoint. In fact, Mexico, of all countries I've travelled to so far in my life, is one of my favourites. The Mexican people are the most polite people I have ever come across. Welcoming and assuring, you will not be dissatisfied.
Where to stay?
My family and I stayed in the beautiful,
Las Villas Akumal
; just over an hour away from Cancun. It was easy to travel to from Cancun as the roads are signposted well (if you've ever been to the
USA
, the roads are extremely similar).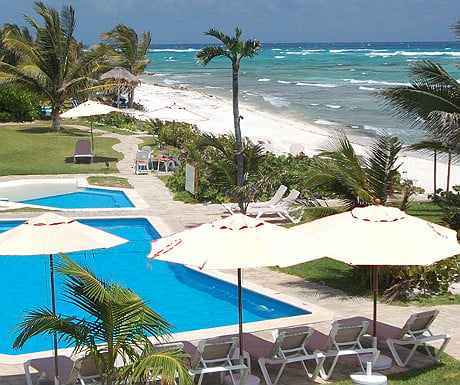 Cancun in my opinion is a little over-commercialised for my liking with hotels and resorts literally right next door to each other. Local shopping centres including shops such as Gucci and Louis Vuitton also make you feel like the area is too materialised; especially in comparison to where we stayed. We did visit a few times, however simply for clothes shopping and to eat at the
Hard Rock Café
. Las Villas Akumal provided a beautiful on-the-beach location with restaurants within 10 minutes walking distance. The restaurants are marvellous and offer free chips and dips to start. Result. Don't be fooled into thinking everything is spicy though; a lot of it is, being traditional Mexican food, but if you're not a fan of the spice – like myself – you'll still love the food with much of it being influenced by American dishes. Prices were beyond belief as meals for a family of four were roughly £60. Never would you have a meal out in London, for example, at that price. We even worked out that 1 beer cost 70 pence per bottle! That is madness. Our favourite restaurants which we recommend are
Lol Ha
,
La Buena Vida
and Blue Sky. These are all located in or around Akumal. Going back to the apartment we had, we really couldn't have been more happy, with breath-taking views and incredible accommodation. Perfect for families and couples. We couldn't complain!
What to do?
Mayan cities and ruins are extraordinary. It was such a once-in-a-lifetime experience to witness these ancient structures. Our first site that we visited was the Mayan city of Tulum. With much of its original structure being worn down, areas are restricted from being touched or walked upon. This, however, didn't matter to us and the city itself was still in a near-perfect state. Being an A-level Archaeology student I had a strong interest in the Mayan ruins. It simply fascinated me how we could be walking through a city so incredibly old. We hired a tour guide who knew the 'ins' and 'outs' of Tulum, much of which I have on video and can treasure for a lifetime. His knowledge of the city was vast and impressive. Unlike our expectations, Tulum was not too crowded, yet a challenge when walking around in the sizzling Mexican sun. Another Mayan site that we visited was Ek' Balam. Now I must warn you; getting there isn't a breeze. It may be difficult to follow the signs, though we made it in the end after slight confusion. You also have to be aware that you must drive through smaller Mexican towns which are visibly less fortunate than areas by Cancun. This is when you see the other side to Mexico. Even as we parked in Ek' Balam a man approached us as we got out of the car telling us he'd 'look after our car whilst we were gone'. My Dad saw this as a clear sign to pay him off a small amount of money to make sure he didn't damage the vehicle! Aside from this, Ek' Balam was even more amazing than Tulum. You could actually climb the pyramid which most sites will not allow. We had a tour guide to show us around here too and he discussed how he was an archaeologist that had excavated the site first hand. I was amazed at the experiences he shared with us and the history he shared in great detail. Climbing the pyramid was yet another challenge but 100% worth it to see what we saw at the top – '
The Jaguar's Mouth
'. The iconography and carvings are on another historical level. I was infatuated with fascination.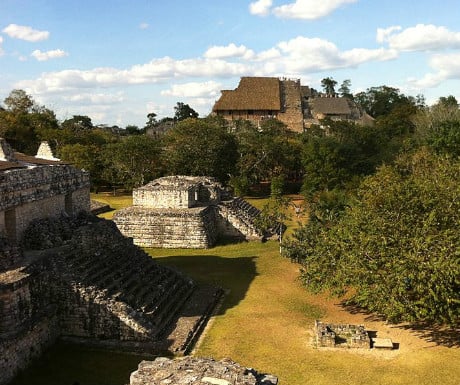 As well as visiting Mayan ruins I would also suggest you check out the days out you can do to other places such as
Xcaret
and
Xplor
. These two parks have activities for everyone such as swimming in cenotes, through rivers, snorkelling, lounging on beaches, zip-lining, zoos and much more.
Did you enjoy this article?
Receive similar content direct to your inbox.