By
James Mannings
on Sep 30, 2013 in
Asia
,
Austria
,
Canada
,
Europe
,
France
,
Leisure Travel
,
Nepal
,
North America
,
Regions
,
Speciality Travel
,
Switzerland
,
Western Europe
Now summer's gone we're looking for holidays which make winter seem a little bit brighter. There's nothing more exhilarating and luxurious than a skiing holiday, surrounded by snowy mountaintops and roaring log fires; seasoned skiers and complete amateurs can soak up the indulgent atmosphere of our five chosen luxury skiing destinations.
Canada
Whistler in Canada is known for its amazing terrain and range of trails and of course it has the glory of playing a key role in the 2010 Vancouver Winter Olympics. The resort has over 200 different trails and visitors can enjoy a wide range of different winter sports as well as skiing. There is scope for absolute beginners are well as those with experience and the range of accommodation includes luxury hotels, apartments and villas, giving you a wealth of options to choose from.
Austria
Austria is one of Europe's prime skiing locations and Bad Gastein is one of the top resorts in the area. It's placed at 3,281 feet above sea level in the heart of the Hohe Tauern National Park and has been a big player in the skiing world since 1958 when it hosted the Alpine Ski World Championship. Enjoy traditional Austrian hospitality and surroundings in the many hotels and lodges. It's the perfect location for a Christmas break as the surroundings are like a fairy tale. Austria offers the genuine, traditional skiing experience.
Nepal
If you're thinking of going further afield and considering somewhere exotic, consider Nepal. Home to Mount Everest of course Nepal is the place to try out even more extreme skiing pursuits including heli-skiing and heli-boarding. Particularly of interest to seasoned skiers, you can try out pursuits that simply couldn't be enjoyed in different altitudes. Visit the Annapurna or Everest regions for a skiing experience you'll never forget.
France
Chamonix offers the ultimate luxury skiing experience. An elite and exclusive resort in the east of France, it's based at the bottom of Mont Blanc and has been at the heart of the skiing world since the 1924 Winter Olympics. Chamonix offers a range of skiing experiences and the chance to indulge when you finish a day's exercise. Opting for a luxury villa in Chamonix guarantees a relaxing, luxury experience you'll never forget.
Our final destination is another in the Alps. Gstaad in Switzerland is still considered one of the most exclusive resorts across Europe. The range of luxury accommodation can't be faulted and the resort is regularly frequented by European royalty as well as stars of the stage and screen. It has many additional facilities including spas and health clubs and a range of eateries.
Planning your winter break can be great fun and if you're looking to indulge, then consider a skiing trip in the lap of luxury.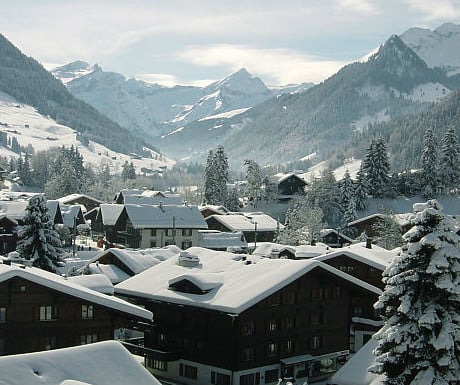 James Mannings is Co-Founder of Luxury Villa Rentals.
If you would like to be a guest blogger on A Luxury Travel Blog in order to raise your profile, please contact us.