The photographer took this picture in the middle of the night from the terrace of the Rembrandt Hotel in Bangkok. It shows a different side to Thailand. Whilst people are busy thinking about temples, monks, etc. this picture shows the other face of this city. For many years, Bangkok has continued to develop its architecture and has become one of the most important cities in the whole of South East Asia.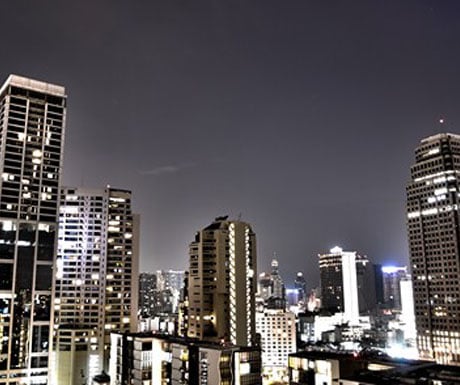 Thank you to Romain Bernard for permission to re-produce the image.
If you have a really special photograph you would like to share with  A Luxury Travel Blog's readers, please contact us.