10 reasons your next trip abroad should include Berlin
For many years Berlin was not thought of as a worthwhile luxury destination. Who wanted to visit a city with a big ugly wall through it and an unstable political and military situation? But in the last 23 years Berlin has gone through a radical and remarkable transformation. I constantly hear from people visiting Berlin how surprised they are, how it isn't what they expected, how they wish they had a few more days to explore. Words such as 'vibrant', 'eclectic', 'buzzing' and 'remarkable' only begin to scratch the surface of what this incredible city has to offer. So if you're not already convinced, below are some reasons why Berlin should be on your next European Itinerary!
Fabulous hotels
Berlin has an abundance of 5 star hotels to cater to your every need. From small artsy design hotels to traditional established hotels you are sure to find somewhere perfect to lay your head after a full day exploring the city.
Great restaurants
Berlin is establishing itself as a place where you can eat well with a different cuisine every night of your stay. From colourful and vibrant local eateries to Michelin starred chefs, Berlin has everything on offer for all tastes and budgets.
Art galleries
With more than 300 art galleries registered in the city Berlin is an art lovers paradise. Whether you enjoy old masters such as Rembrandt at the
Gemäldegalerie
or prefer contemporary installations in an old WWII bunker at the Boros collection you will not run out of things to explore in Berlin's art world. Looking to buy art? Try the abundance of smaller privately owned galleries on and around Auguststrasse or Brunnenstrasse (note: Summer 2014 Berlin will again host its Biennale).
History
No city has quite so much of Europe's 20th Century history embedded into its soil. From WWI through the rise of Nazism, WWII and the Holocaust through to the Cold War and modern rejuvenation Berlin's streets are packed full of fascinating stories for any history buff. Wander on your own, hop on a bus or take a private tour there are many ways in which to immerse yourself in Berlin's past and present.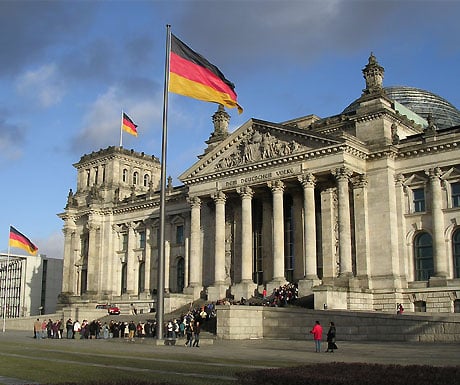 Philharmonic and opera
The
Berlin Philharmonic
is arguably one of the best orchestras in the world, and with three large opera houses plus a Konzerthaus classical music aficionados have a huge range of options to choose from in Berlin. You can drop in to the free lunchtime chamber concerts at the Philharmonic on Tuesdays or book in advance for sell out events such as Simon Rattle conducting the annual New Years Eve concert. Traditional opera or modern re-interpretations, baroque musicians in period costume playing at Charlottenburg Palace – Berlin's classical music scene knows no bounds.
Parks and lakes
If you are someone who prefers to get into the great outdoors on holiday, Berlin offers that too. Choose from table tennis in the Tiergarten or riding a bike to the Soviet War memorial in Treptower Park. Climb an old WWI Bunker in Humboldthain or head to the Gruenewald for the 'Devil's Mountain' ruin of a former American listening station. When it gets hot head to any number of Berlin's beautiful lakes for a quick refreshing swim surrounded by forest.
Museums
For more of a cultural emphasis Berlin's abundance of Museums will not disappoint. The Pergamon Alter and the Ishtar Gates along with the bust of Nefertiti and the egyptian collection astound even the most die-hard of museum goers. If you prefer a more eclectic experience you could visit the Sugar museum, or the Museum of Extraordinary things. A hankering for old planes and trains? Then the Technical Museum is the place for you. With more than 170 museums you will have to prioritise your time.
Central to a European trip
It is easy to combine visiting Berlin with other European cities. Whether you combine Berlin with Paris and Prague, or head to the south of
Germany
for a cruise on the Rhine or through the Black Forest getting to and from Berlin is already easy, but will become even more so with the completion of the new airport in 2015 (fingers crossed!).
Family friendly
Berlin is a remarkable Family Friendly city. Many cafés and restaurants have high chairs, toys, even sometimes specialised play areas for kids. There are playgrounds on every corner for the younger crew, and older kids may enjoy a trip to the Natural History Museum to see the dinosaur display, the computer Games museum, or a visit to the largest zoo in Europe is a great way to spend an afternoon.
Dog friendly
If bringing the kids isn't enough you can even bring the four legged friend as well. In Berlin many hotels allow dogs to stay, sometime even with special doggie packages. Dogs can travel on public transport with no problem, and there is no shortage of places for a long walk or a game of fetch.
Penelope Hassmann is Owner of Berlin Private Tours.
If you would like to be a guest blogger on A Luxury Travel Blog in order to raise your profile, please contact us.
Did you enjoy this article?
Receive similar content direct to your inbox.