Three luxury trips to Myanmar are being given away with a prize draw launched this week by a group of Asia's leading travel providers. The prizes include free nights in some of the country's finest luxury hotels plus flights with Bangkok Airways, and are being given away to celebrate the launch of MyanmarBurma.com, a new portal for comprehensive travel advice and bookings in the recently-emerging destination.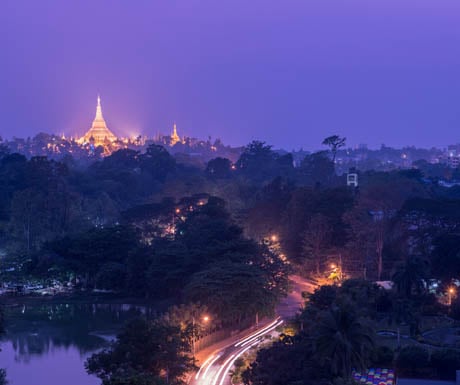 Participating hotels include the Chatrium Hotel Royal Lake in Yangon, the Royal Naypyitaw Hotel in the country's new capital city of Naypyitaw, and the Hotel Yadanarbon in Mandalay. The three 5 star hotels offer some of the highest standards of service in a country that is becoming well known for its high-end hospitality industry and luxurious accommodations.
Round trip flights are being provided to the three destinations from Bangkok by Bangkok Airways, the region's leading boutique airline. Bangkok is the major entry hub for international flights to Myanmar.
Travellers can enter the contest online at www.myanmarburma.com/contest
After years of isolation Myanmar is finally emerging as a new travel hotspot in the otherwise saturated South-East Asian market. Attractions include well preserved Colonial-era architecture, much of which has been faithfully converted into new high-end hotels, along with unspoiled beaches and luxurious resorts that are ideal for families and couples and a rich archaeological heritage, with some of the most impressive ancient Buddhist temples found anywhere on the continent.
Some particularly luxurious experiences include taking a sunset hot air balloon ride over the vast temple complex at Bagan, cruising on the Irrawaddy River from Mandalay to Pyay on a perfectly restored 1920s steamer, or relaxing on the stunning sands of Ngapali beach, home to a number of luxury hotel and spa resorts as well as an 18 hole, 72 par golf course.
Kevin McKenzie, of MyanmarBurma.com, said: "Myanmar is by far the most exciting destination in Asia right now. It has all the beauty, history and culture of the more popular South East Asian countries but with none of the region's crowds and oversaturated tourism industries. Now is definitely the time to visit and we're looking forward to showing our six winning contestants everything this beautiful country has to offer."
The contest can be entered online and will run until 22nd December 2013. Entries are limited to one per valid email address. The contest is open to all travelers with a valid passport for travel to Myanmar. Prizes will be valid for 6 months following the announcement of prize winners.
To be notified of other great travel competitions, sign up at Travel Competitions.