Been to Paris before? Emerged from the Louvre with a migraine and ten photographs of someone else taking a photo of the Mona Lisa? There's a reason she's smirking! Does this all sounds familiar? On your next Paris trip, take some time out to discover these four lesser-known Paris museums:
Show me the Monet! Perhaps you have had the opportunity to admire Claude Monet's works of art at other galleries around the world, but nothing quite compares to an afternoon spent marvelling at the artist's eight Water Lilies (les Nymphéas) in the bright, open space of the oval rooms of L'Orangerie.  The building (originally conceived as a hothouse to protect potted orange trees in winter) is set in a leafy corner of the beautiful Jardin des Tuileries, and along with the Jeu de Paume, is all that remains of the royal imperial Palais des Tuileries. The downstairs gallery is home to a select, albeit highly impressive collection of impressionist and post-impressionist paintings including work by Cezanne, Matisse, Modigilian, Picasso, Rousseau, Renoir and Soutine, amongst others.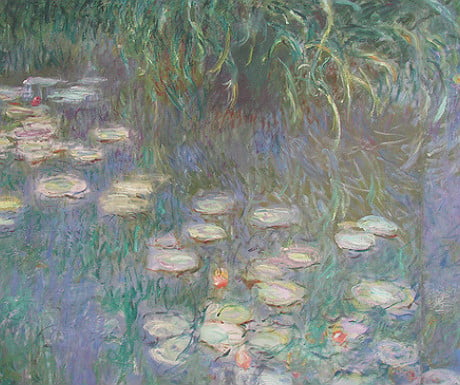 Jardin Tuileries, 75001
Open daily, except Tuesdays, from 9am – 6pm
Admission: 10€ for adults, 7.50€ for concession
Métro: Concorde
Musée de la Chasse et de la Nature
Possibly one of the quirkiest museums in Paris, the Musée de la Chasse et de la Nature (Museum of Hunting and Nature), is a wonderfully eclectic collection of taxidermied animals, antique hunting instruments and ancient and contemporary art housed in a resplendent 17th Century private mansion in the heart of the Marais. From taxidermied polar bears to a talking boar's head, this fantastical cabinet of curiosities is not one to be missed.
62 rue des Archives 75003
Open Tues-Sun 11am-6pm
Admission: 6€
Métro: Rambuteau
The Musée Rodin was opened to the public in 1919 to showcase the works of celebrated French sculptor Auguste Rodin (1840-1917), often touted as the father of contemporary sculpture. Covering two sites, the Hôtel Biron in Paris, which Rodin used as his workshop, and the Villa des Brillants in Meudon, where Rodin resided, the Museum is home to over 6,000 of the sculptor's works including his most famous pieces The Thinker, The Gates of Hell and The Kiss.  Take a few hours to stroll the idyllic 3-hectare sculpture gardens surrounding the Hôtel Biron, marvel at the sculptor's glass-housed marbles, or peruse the artist's permanent collection inside the stunning 18th Century Hôtel.
79, rue de Varenne 75007
Open daily, except Mondays, from 10am – 5.45pm
Late night opening on Wednesday until 8.45pm
Admission: 9€ for permanent exhibition, 1€ for gardens only
Métro: Varenne
Housed in one of only two remaining medieval Parisian homes, the Musée National du Moyen Age or the Musée de Cluny, is a stunning collection of medieval art in the center of Paris. The Gothic style Hôtel de Cluny, built on the site of ancient roman thermal baths, was once home to the powerful 15th Century abbot of Cluny Abbey, Jacques d'Amboise.  These days the Museum showcases an extensive selection of relics from the Middle Ages as well as a rich collection of tapestries including the famous Flanders tapestry La Dame à la Licorne (the Lady and the Unicorn) series which date back to the 1th Century.
6, place Paul-Painlevé 75005
Open Wed-Mon 9.15am-5.45pm
Admission: €8.50 adults, €6.50 ages 18-25, free for children 17 and under
Métro: Cluny-La-Sorbonne
Emerald Bond is Owner of A Good Forking.
If you would like to be a guest blogger on A Luxury Travel Blog in order to raise your profile, please contact us.