Thailand is known as being as one of the world's top spa destinations, but with the word "luxury" being bandied around all too easily, how do you really know where the best places are to be pampered in the Land of Smiles? Don't worry! We have it covered for you – here are the top 5 spas in Thailand: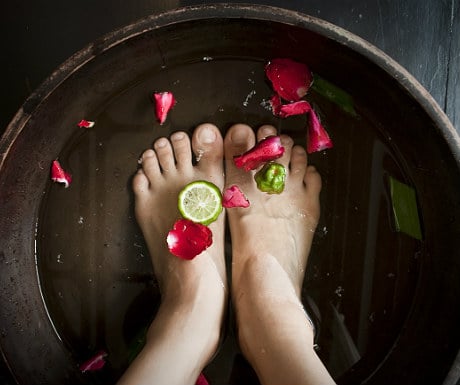 Kamalaya Wellness Sanctuary and Holistic Spa, Koh Samui
The holistic wellness facilities at the Kamalaya aims to introduce visitors to a healthier and happier life. Kamalaya means "Lotus Realm" and is symbolic for unfolding life's potential and they look at themselves as helping guests move on with their own personal journey. They offer signature packages, starting at three days offering guests the chance to detox, distress or revitalize. Throughout the year they also offer special retreats and workshops by world renowned teachers. You will leave feeling a new person.
The Explore Spa at Le Méridien takes its inspiration from Europe, and creates a spa with magnetic energy using artwork to inspire and revitalise the mind, with their signature treatments restoring and relaxing the body. Interestingly, Explore also offers Spa After Dark which engages with local, regional and international art communities. Explore is recent a winner of the Thailand Spa and Well-Being Awards 2013 Best Spa Product, being the only spa in Thailand to stock Kerstin Florian, a progressive range of European products that only partner with the most exclusive of spa destinations.
Located in the Royal city of Hua Hin, the Chiva-Som (meaning Haven of Life) offers a quiet world of beauty and serenity in beautifully maintained gardens, coupled with spectacular views of the Gulf of Thailand. In addition to 70 treatment rooms, the award-winning Spa cuisine uses organically-grown fruits and vegetables from the Chiva-Som garden. These are some of the tastiest dishes we have sampled – their fresh fruit provides a perfect breakfast following their morning Thai Chi class.
One of the finest spas we have visited, the Banyan Tree Spa Phuket cements the tropical garden spa concept with its Eastern therapies and holistic focus on spiritual, mental and physical harmony. Enjoy an uplifting and rejuvenating spa experience at the first luxury oriental spa in Asia with a wide-ranging choice of Asian therapies and harmonizing meditation and yoga classes . This truly is the perfect place to relax and restore harmony to your mind and senses.
The Royal Natural Spa certainly lives up to its name, and you are unlikely to find a spa in Bangkok more decadent and luxurious with its décor. The gilded birdcage of the shower sauna says it all. This spa offers monthly rotating packages which are innovative and means it is always worth a visit, although we highly recommend the traditional Thai massage as well.