Suite name: Barbados 33, Gibb's Bay
Location: Saint Peter, Barbados
Size of accommodation: 11 acre estate including park, villa and pool
Cost per night: $7,000 – $15,000, depending on the season
What makes it special: Expansive deluxe family accommodation with private staff, free form pool and home cinema nestled on the sandy shores of Barbados.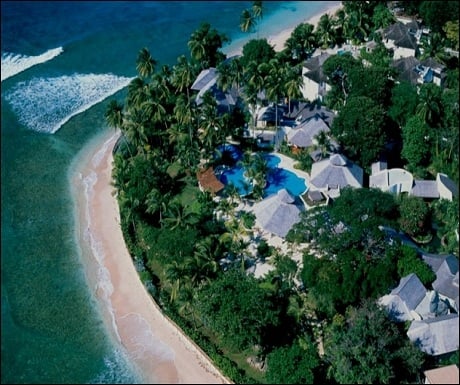 This stunning private villa sits comfortably on Barbados' West Coast, known affectionately as the Platinum Coast. The beautiful property is part of an 11-acre private beachfront estate and you can relax in the wide range of facilities including an outdoor dining area and intimate private bedroom suites.
With eight bedrooms and ten bathrooms this luxury suite sleeps up to 16 and the children's wing is simply delightful if you're planning on taking the wider family along. No expense is spared when it comes to the luxury of Barbados 33 as you can relax in the private home cinema, enjoy a full laundry service and staff to tend your every need.
The size of this villa makes it ideal for large family parties and getaways. You can while away the hours enjoying the free form swimming pool and even sip your favourite cocktail in the sunken bar area. Gibb's Bay offers the height of Barbadian luxury and intimate seclusion.
If you would like to be featured as 'suite of the week' on A Luxury Travel Blog, please contact us.