The word "hate" can be too harsh, but many travellers have completely sworn off the destinations in this list. Do you think these cities deserve the hate they have earned from the travel community? See what you think of our list of the 10 most hated cities in the world and please take a moment to give us your comments at the end of the post.
1. Paris, France
Ah, the City of Lights. Looking at postcards and the hundreds of movies set in this beautiful city, it can be quite baffling why so many people would hate Paris, what with its café-lined streets and the charming Eiffel Tower. However, many travellers find Parisian waiters extremely rude, the extremely long lines to the Louvre Museum a hell, dog poop everywhere, and the hordes of fascinated tourists taking clichéd photographs very, very annoying. Plus, everything is so expensive (as is in most tourist trap cities) that even breakfast feels like a scam. Also, there are plenty of "starving artists" on the streets, ready to take away your valuable holiday money with their portraits, songs, and performances.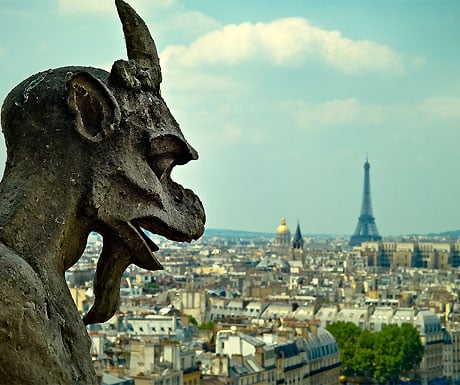 2. Tijuana, Mexico
Drug-screenings in the border can feel like the absolute soul-sucking worst, but there are other things about Tijuana that make the travel community dish out the hate on this Mexican city. There are plenty of crime-related things going on; the drug cartel is not exactly known for leaving a trail of fragrant rose petals in their wake. Plus, the recession has hit Tijuana hard and there are a lot of diseases to be caught (for example, the dreaded swine flu). Sometimes, it is not advisable to follow your travel agent's advice of going to another country in just a few hours.
3. Belize City, Belize
Many of us dream of a sun-kissed and fun-filled Caribbean cruise, but in order to fulfil this dream, steer clear of Belize City. Infrastructure is dilapidated and sad-looking, and there are plenty of crimes and drugs on the street. Belize City does not really make a good job of making tourists feel safe at night, and that is one thing that can really ruin your romantic Caribbean cruise.
4. New Delhi, India
The thought of India inspires the idea of exotic adventures, but as long as you are not planning on going to New Delhi, you can pursue your dreams of adventure. Scams are so commonplace in New Delhi that many travellers feel like they are never safe anywhere. Travel bloggers even went as far as to call New Delhi the "Scam City" of India. Even the most experienced travellers do not feel safe from scams here — everyone can be ripped off right from the moment they arrive in the airport. And then there is the train station, the hotel, the streets…
5. Los Angeles, California, USA
This city is undeniably one of the most popular cities in the United States, with Hollywood being the most recognizable district. However, Los Angeles is also one of the worst places to visit if you hate tourist traps. Be prepared to face seemingly endless traffic jams, smog, noise, earthquakes, violent race riots, and people crowding celebrity landmarks.
6. Timbuktu, Mali
In the old days, going all the way to Timbuktu is a feat reserved only for the most courageous of adventurers. There is something inherently exciting (and sometimes, satisfying) with having traversed the desert to get to this destination. These days, however, many people do not even know where Timbuktu is or if it even exists. Forget the romantic ideas of adventure that archaic publications propagated of Timbuktu—this city is not only extremely hot, but almost everything is very close to being eaten by the sand. Yes, no shopping malls and quaint tourist attractions for travellers in Timbuktu.
7. Melbourne and Sydney, Australia
It can be quite baffling to hear that the two of the most famous Australian cities are hated by the travel community. But it is not the travel community that deeply hates these cities—it is the residents of Melbourne and Sydney that hate each other's cities. Ever since the founding of the city of Melbourne more than 150 years ago, Sydney hates their guts. This mutual hate is not reason for you to not visit either city—just make sure that you do not accidentally mistake one for the other (or the residents will hate you).
8. Lima, Peru
This famous Latin American city might be a couple of notches better than Mexico City, La Paz, and Sao Paulo, but it does not mean that everybody loves Lima in Peru. Even the people in Peru do not think that this city is the most exciting in the world—most travellers have called this place a tourist trap, ugly, and downright boring. The seemingly perpetual smog might have something to do with the hate—plus, years and years of news that do not bode well for the safety and welfare of travellers.
9. Cairo, Egypt
Egypt seems to be the best place for adventurers who spent their childhood neck-deep in historical and archaeological publications, but many modern travellers really dislike Cairo, the capital city. According to research, the air pollution in Cairo is so bad that breathing there is like smoking a pack of cigarettes every day. The appeal of the Egyptian antiquities is seriously overshadowed by really bad traffic, political unrest, and the fact that you might get into a car accident in one of their streets as soon as you step inside a vehicle.
10. Jakarta, Indonesia
Plenty of people include Indonesia in their travel list, but only to destinations such as Sumatra, Yogyakarta, and Bali. If travellers visit Jakarta at all, it is only to get to their connecting flights to another destination. Do not expect the exotic in Jakarta—just pollution, poverty, strop malls, and really bad traffic.
Marco Sagese is Director at True Car Hire.