By
Marcel Van de Ghinste
on Jan 13, 2014 in
Accommodation
,
Africa
,
Going Out
,
Hotels
,
Leisure Travel
,
Regions
,
Restaurants
,
South Africa
,
Spas & Pampering
,
Speciality Travel
Affectionately known as Egoli, the "City of Gold", Johannesburg dazzles with as much glitz as down to earth charm. To experience the opulence of Africa's wealthiest city while appreciating the warmth of South African hospitality, we recommend staying at one of Johannesburg's finest boutique hotels. Unlike grand hotels, boutique hotels have between 10 and 100 rooms; their smaller size giving them a more intimate atmosphere.
Fairlawns Boutique Hotel & Spa
With a balance of serenity and close proximity to the thriving Sandton business district, Fairlawns Boutique Hotel & Spa offers an exclusive sanctuary for sophisticated corporate and leisure travellers. The boutique hotel has hosted European royalty and while you are certain to feel like the world is at your feet, the relaxing atmosphere will keep you at a level of comfort that can only otherwise be felt at home.
Fairlawns is at the forefront of the hospitality industry, being one of the first to create spacious bathrooms, individually themed suites, and even adopt the title of a "Boutique" hotel. The 12 Courtyard Suites, 6 Villa Suites, 20 Grande Chateau Suites, and 240m² Presidential Residence are all architecturally and decoratively unique, ensuring something for every taste.
Johannesburg may be an economic hub, but it's also one of the world's largest urban forests. When visiting the Saxon Boutique Hotel & Spa, you'll quickly notice the city transform to a place where time stands still. The Saxon Boutique Hotel & Spa redefines African luxury with its landscaped gardens, water features, infinity pool, and elegant African-inspired décor.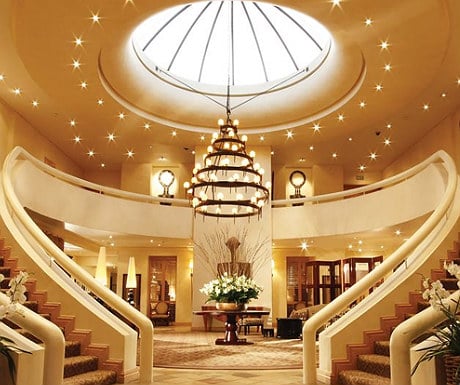 With natural light streaming through a massive glass dome and a staircase sweeping around it, the opulent entrance hall commands attention and exudes an air of dignity. Contemporary African artefacts line the walls leading to the piano lounge, smoking library, and dining room. With large bay windows overlooking the manicured garden or pool area, each of the 24 suites will satisfy the most astute guest.
A proud member of Relais and Chateaux, AtholPlace Boutique Hotel is a small 9-suite establishment in the cosmopolitan northern suburbs. The intimate hotel has an understated elegance and contemporary-classic glamour that invites you to kick off your shoes after a day exploring the Streets of Gold – whether it's around the library fireplace or garden pool. While the suites may be small in number, they do not lack in size. No suite is smaller than 50m² and each one has large doors that open onto a balcony, ensuring every element of spaciousness and seclusion.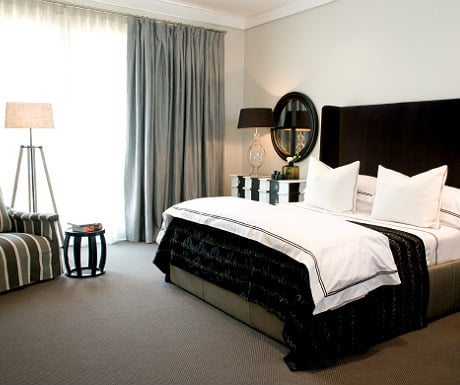 Located in Auckland Park, a suburb once famed for being in the country, The View Boutique Hotel maintains a quiet country charm amidst the fast-paced city. The View is appropriately named for its beautiful setting of extensive, terraced gardens that play host to music and song on warm summer nights. In the evenings, guests can enjoy the luminous display of city lights as they dine al fresco in the restaurant before retiring to one of the stylish Luxury and Superior en-suite rooms.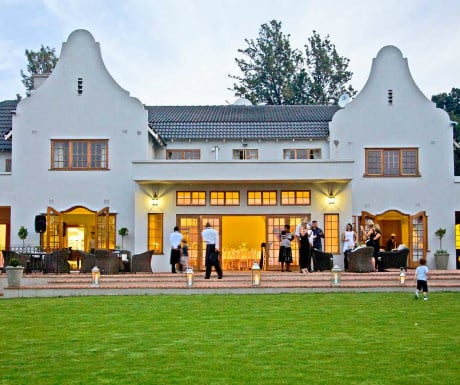 Whether you're travelling for business or pleasure, The Syrene Boutique Hotel offers an elegant stay in the historical and trendy suburb of Rivonia. Subdued tones, serene aesthetic, and attention to detail ensure the optimum level of comfort and pleasure. And aside from 12 Luxury Suites and a Presidential Suite, guests can enjoy conference facilities, The Elm Tree Restaurant, and a functioning winery on-site.
Would you opt for a boutique hotel over a grand hotel?
Marcel Van de Ghinste is a Director at TravelGround.