You'll probably have you own ideas of what constitutes the ideal ski break. It could be that a trip to the Alps isn't complete without your pooch, your favourite pillow, perhaps your own library or maybe a suitcase full of Baked Beans, Sliced bread and Marmite. Leaving your idiosyncrasies to one side, I think it would be hard to disagree with the list I compiled in an idle moment while I waited for the ski shuttle to take me to the nearest ski lift, which brings me nicely to the first essential.
1. Ski-in ski-out, private ski instructor
No clumping around the resort in ski-boots like a man in treacle with stiff legs, a no brainer, strap on your ski's at the back door and away you go. And on return, a carving turn with a flourish, bringing yourself to a sudden stop and voila! time to put the kettle on. Make sure you have the ability to stop in time as the back door is a pretty solid object and you don't want to be in casualty with broken bones on your first day. A private ski instructor wouldn't go amiss either, ensuring you don't come face to face with the aforementioned back door.
2. Chalet interiors with the wow factor
You've waited all year for this moment, raided all the piggy banks to get the best accommodation you could afford and poured over the photos a million times. You want to be able to walk in your chosen chalet and be blown away. Immediately your already elevated spirits are turned up another notch or two as you wander round, open mouthed, from room to room, getting giddy and nudging each other saying "the photos just don't do this place justice." It's a well known fact that a well thought out and designed interior with classy furnishings and objects induces a feeling of well being and contentment. Definitely a case of money well spent.
3. Open log fire
There's something primeval about sitting near a log fire, staring into the flames, feeling the warmth, daydreaming. The complete opposite of what you've experienced in your days skiing; snow, ice, freezing temperatures. Here you can thaw on the outside while you allow the  delightful red wine, with hints of summer breeze to do it's job on the inside. A must have element for the perfect ski vacation.
4. A terrace with stunning views
We all love the mountains don't we? They are pretty special places, covered in natures cotton wool, the jagged peaks, the mysterious places high above the valley below where few people ever venture. Magnificent and untouchable and all visible from your wonderful terrace. At nights the lights twinkle below, the stars twinkle above, the hot tub steams, this is as good as it gets.
5. A top chef with great selection of wines from the wine cellar
You booked catered, you sit back the first night and await your first evening meal. Go on, impress me! And do you know what? He does. Five superb, delicious courses, complete with descriptions and wines to complement from the extensive wine cellar. An education for the mind and the palette; this gastronome would win Master Chef and he's yours for the duration.
6. Spa facilities, gym, swimming pool, massage
You're definitely pigging out on the top quality nosh, it would be rude not to, after all it's not often you get Jaime Olivier to yourself for a week. What to do? Easy peasy, wander down to the indoor swimming pool, put in a couple of lengths, have a session on the treadmill, have a look at the weights, then get a beefy masseuse to slap you about for a while, well, you deserve it, you ate way too much last night and the guilt is starting to kick in.
7. Arrive by private jet
Avoid the hoi polloi and hob nob with the elite, no queuing, no waiting, no mad scramble for your luggage on the carousel, that's if it's managed to board the same plane as you. Arrive fresh, in half the time, feeling like a celeb. It could become addictive.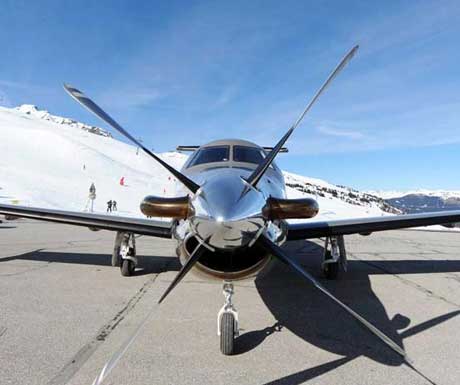 8. Internet access
Go on, admit it, you're joined at the hip to your phone, iPad, laptop, tablet and the social networking sites just couldn't survive your absence for a whole week. I'm guilty too, I need the internet like a junkie needs a fix. Essential, how else are you going to plaster pictures of your evening meal, ski fun, chalet interior, best mate and the odd selfie on the net in an attempt to induce envy in the folk back home.
9. Grand piano
Would be nice but not essential. Even if you can't play the damn thing it sure does look good and ups the ante in the, "wow! look what we got" bragging rights department. If you can play, it's perhaps not often you get to tinkle the keys of a top quality Steinway. Makes chopsticks sound like Lang Lang's in the house.
10. Chalet entertainment, cinema, private nightclub, private bar, games room
After the fine dining experience earlier in the evening a wander into the home cinema to catch a film is a treat. There could be a few arguments over what that might be but there are another six nights and anyway he who holds the remote is "King of the Screen." The race for the remote could get ugly.
After the film, perform your own Saturday Night Fever, bust some moves and throw some shapes, if you can even move in an energetic fashion after the skiing, the spell in the gym and the fight with the masseuse. Mix your own cocktails and make up your own rules regarding ratio's, one part fruit six parts alcohol, sounds about right.
An argument over the rules of pool, snooker, darts, Snakes & Ladders is always fun and helps to cement and strengthen bonds with friends and family.
So there you have it, all the elements needed for the perfect ski break. You don't necessarily have to have them all and arguably some you could well do without but a full house keeps everyone occupied and happy.
Rebecca Taylor is Director at SkiBoutique.