The term 'luxury cruising' is largely redundant; as you'll know if you've ever enjoyed a holiday at sea, all cruise ships display the ultimate in opulence and extravagance. However, there are a few select cruise lines that go above and beyond what is considered to be 'standard' in the cruise industry.
Of course, many aspects of a 'luxury' cruise are very similar, if not identical, to those on standard cruise ships, but what makes these deluxe lines, such as Regent Seven Seas and Silversea Cruises stand out are the little extras. Whether it be in more elegant accommodations, more refined service, or more worldly and enticing cuisine, there's just something about luxury cruising holidays that cannot be beaten.
Here are just a few of the highlights you can expect when enjoying a luxury cruise holiday:
Amazing accommodation
Silversea Cruises are considered a leader in luxury accommodation, and are known for having one of the highest space-to-guest ratios of any luxury cruise line in the world. Regardless of what ship you choose to cruise on, whether it be the intimate Silver Cloud or the larger Silver Spirit, you won't find the standard 'staterooms' that you would on other lines. Instead, all rooms are suites, many of which offer spectacular balconies or verandahs overlooking the beautiful seas.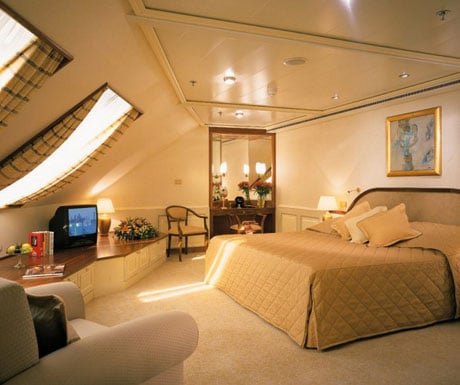 Accommodations vary from the more subdued, yet still remarkably stylish Vista Suite, which feature walk-in wardrobes and marble bathrooms, to the truly incredible Owner's Suite, a gigantic two-bedroomed apartment complete with floor-to-ceiling windows, whirlpool tub, and even a 'powder room' for the ladies!
Butler service is included as standard – now that's how to live the good life!
Fantastic complimentary excursions
Regent Seven Seas pride themselves on currently being the only luxury cruise line to offer free excursions in each and every port of call that their ships visit. Excursions really are an important part of any cruise – they allow for you to explore new places, meet new people, and really see the world. Unfortunately, some excursions can be rather costly.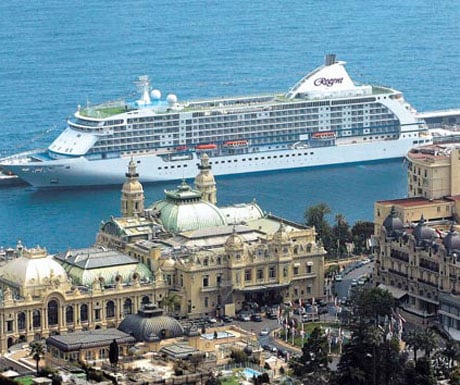 Regent Seven Seas offer passengers a great range of opportunities to immerse themselves in the native culture, sample local cuisine and really delve into a new destination – all completely complimentary!
Some of the excursions you can enjoy include a hiking trip around the base of Alaska's Exit Glacier, a swim with the stingrays in Antigua, a chance to enjoy an authentic Tango show in Buenos Aires, and a tour around the many breweries of New England, producing some of the world's most delicious, and most famous, craft beers and ciders.
Dining with a difference
Seabourn Cruises are one of just 25,000 establishments worldwide to be a member of the prestigious Chaîne des Rôtisseurs – the International Association for Gastronomy. This means that you won't be served up any old fare on board Seabourn ships – only the finest will do.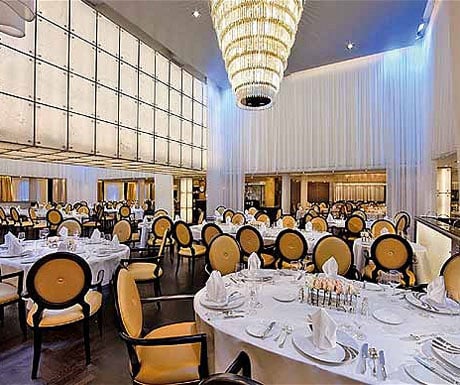 Seabourn particularly pride themselves on their choice of caviar that they serve to their guests. They serve Malossol and Oscietra caviar from Black River Caviar exclusively, which guarantees high quality, authenticity, and environmental responsibility and sustainability.
Seabourn's fine dining restaurants offer incredible mouthwatering dishes, such as poached octopus terrine and truffled tagliatelle.
Incredible intimacy
Huge ocean liners are truly magnificent and they boast some of the most amazing and unbelievable features, but, at times, these larger ships, accommodating upwards of 3,000 guests plus staff, can feel a little impersonal. This is great for those who like to keep themselves to themselves, but for passengers who like to mingle and meet like-minded travellers, the intimacy created by the smaller ships of luxury cruise lines is wonderful.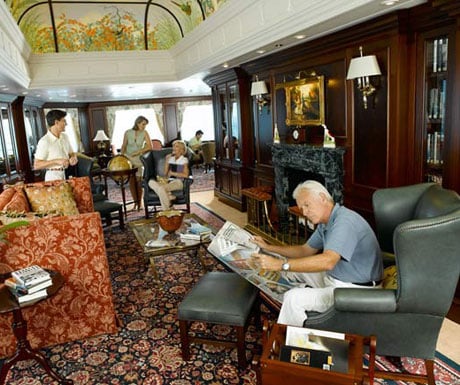 These ships tend to hold between 100 and 700 passengers, with Oceania Cruises offering three stunning mid-sized ships – Regatta, Nautica, and Insignia – each accommodating 684 passengers plus 400 staff. This gives a 1.71:1 guest to staff ratio!
The atmosphere on a smaller ship is exquisite, and sailing on these luxury liners is a great way to meet fellow passengers who share a sense of adventure and excitement.
Stunning destinations
Cruise ships dock in some of the most exciting and vibrant cities in the world, from New York and San Francisco to Venice and St Petersburg, but the true beauty of smaller ships is that they're able to travel to destinations that their larger counterparts simply wouldn't fit.
The Panama Canal is a prime example of this, and its in this way that luxury liners offer a bit more freedom in terms of travel than the larger ships which are restricted by size. Azamara Club Cruises offer exhilarating voyages that venture from Panama City through the fascinating engineering feat that is the Panama Canal, sailing up towards Limon, Costa Rica. Even travelling on a mid-sized ship you'll still wonder how the ship can fit through such a narrow waterway, and it's well worth getting up on deck as you pass through the locks.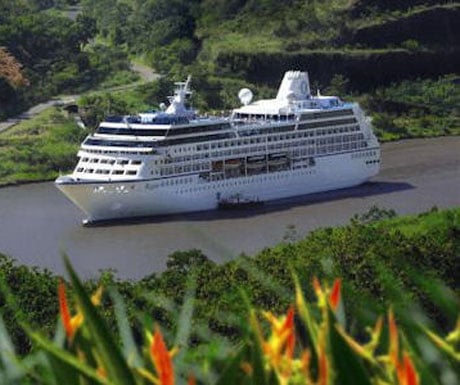 Cruising, in any form, is by far the most glamorous way to travel, and indeed the cruise itself is as much a part of the holiday as the ports and excursions, but there is just something so special about these luxury cruise lines that really makes them stand out.
Whether you're a seasoned cruise traveller or are heading out to sea for the first time, take a look at the itineraries these cruise lines have to offer – you just might find a trip you can't refuse.
Michael Wilson is the Managing Director at Bolsover Cruise Club.