Tipping is such a culture-based practice. The way you usually tip at home is not the way other people tip at theirs, and it is important to know the unspoken rules of tipping before you go overseas. In some countries, tipping is a must. Some cultures require a minimum of 15% of the total bill for their service, while others bristle at the idea of receiving cash from customers. In Japan, for example, tipping is not the norm; you might insult a person by discreetly handing them cash after they have served you. On the other hand, servers in some countries might rely on their generous patrons to augment their own pay checks.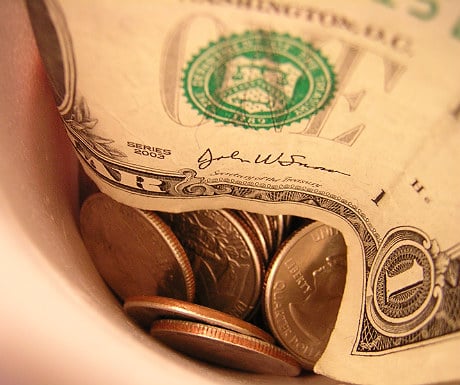 The best way to know is to research what the tipping practices are in the country you wish to visit. This way, you will not get annoyed when a street performer pesters you for some money after you took their picture or embarrassed if you leave a tip in a fine dining restaurant.
Here are the 3 rules you should know for the country you visit.
1. Know how much to give
The amount actually varies from one country to the other, but make sure you find out the approximate amount to give a restaurant, a tour guide, a taxi driver and a hotel porter.
As a rough guide, the following are commonly expected at restaurants in each country:
Australia – give 10% for good service.
Cyprus – give a small tip, a few coins or round up the bill, for good service.
France – give 15% if your bill says 'service non compris' (service not included).
Germany – give 10%-15% for good service.
Greece – tips are discretionary.
Holland – a service charge is included in your bill. It's not expected to give more.
Italy – give 5%-10% tip.
Japan – 0%; it's often insulting in their culture to offer a tip.
Portugal – give a 5% discretionary tip.
Spain – at your own discretion, most people give a few €s or round up the bill.
USA – give 10%-20%.
If you would like to give more, then this is at your discretion, but avoid any tip in Japan.
2. Have some cash
Have some cash and break it into smaller bills so you have something to give the people who have provided you with efficient service. Most locals are wary of accepting foreign currency (come on, few people know exchange rates and can do lightning-fast maths in their heads), so have some money exchanged at the airport to tip cab drivers and porters with. To save you the trouble, though, you can find out if locals will accept US dollars or exchange some of your money at home before you leave for your international flight.
Once you have the local currency, use the larger bills for meals and souvenirs, and keep the change around for tips.
3. Be safe when service charges are included
In some countries, the total bills are presented with a service charge (and/or tax). It can be acceptable in some places not to require further tips from the customer who is presented with the service charge and tax combo. To be safe, however, leave a little amount for the server (especially if you thought the service was excellent) in places where tipping is accepted.
If you did not have the time to research local tipping practices, check out what other people are doing (or, if they are tourists like yourself, ask them about it). If there is no one to copy, a basic rule of thumb is to tip 5-10% or a couple of bills in the local currency in countries where tipping is an established local practice. Give tips to anyone who is providing you a service.
Marco Sagese is Director at Mr. Car Hire.