By
Marco Sagese
on Jan 23, 2014 in
Argentina
,
Asia
,
Europe
,
France
,
Italy
,
Leisure Travel
,
Malaysia
,
Middle East
,
South America
,
South Korea
,
Spain
,
Speciality Travel
,
United Arab Emirates
,
United Kingdom
,
Western Europe
,
Worldwide
Shopping is undeniably one of the most pleasurable things to do—especially when you are travelling, and you are eager to bring home some goodies to your family and friends (and of course, for yourself). There are many great shopping cities, but here are some of the best according to travellers and ladies!
Seoul, South Korea
Seoul might be the most shopping obsessed country in Asia, if not the world. In fact, South Korea holds the fine distinction of having the most credit card transactions per individual a couple of years back. The government actively encourages this plastic-whipping behaviour by requiring all merchants in the country to accept credit card payments, no matter how cheap the prices are. Make sure to hit the popular Seoul Folk Flea Market, the Gyeongdong Market, Doota Mall, the Lotte Department Store, Gangnam (made popular by that catchy pop tune), the Namdaedun Market, and of course, the first Louis Vuitton duty free store in the city's airport.
Madrid, Spain
Aside from the lovely weather, Madrid is also perfect for tourists who want to do some serious shopping. Any jet setting shopaholic worth his or her salt will know that Capas Seseña is the place to be when visiting Madrid on a shopping trip. This shop is over a hundred years old, and specializes in a wide variety of traditional cotton velvet and wool capes for both men and women. Capas Seseña also boasts a prestigious list of clients, including the artist Pablo Picasso who supposedly loved his Seseña cape so much he asked to be buried with it. Make sure you remember to drop by Casa de Diego for traditional Spanish castanets, combs, mantillas, parasols, and fans.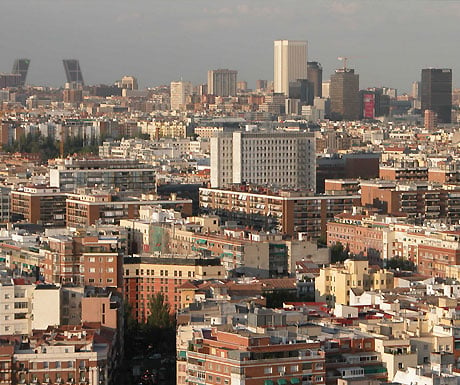 Buenos Aires, Argentina
Argentina is known for its exotic vibe, but the shopping is also wonderful in the capital city of Buenos Aires. This city is perfect for those who are looking for great prices on high quality leather goods. The Mocasines Guido is one of the most popular leather goods establishments in the city, offering stylish and high quality leather shoes for men. If you are a man who likes to be elegant, then pair your fly leather shoes with threads from the famed tailors' street Casa Murillo.
Milan, Italy
Milan earns its reputation as one of the most exciting cities for shopping because it is the home of luxury fashion houses such as Versace, Prada, and Dolce & Gabbana. Other than hitting outlets of the aforementioned brands (and doing serious damage to your credit cards), make sure you visit the Quadrilatero della Moda and the Quadrilatero d'Oro, which some fashion experts consider as the most important shopping and fashion district in the continent, if not the world.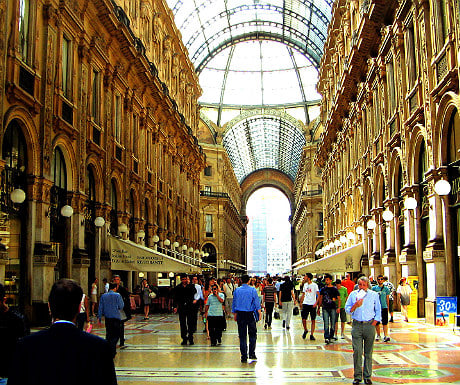 Dubai, United Arab Emirates
Dubai Mall is a perfect illustration of the opulence of the modern Arab world. Easily the largest mall in the world, Dubai Mall boasts of computer-controlled dancing fountains, a gargantuan ice skating rink, an aquarium, its own indoor souk, theme parks, and the first Bloomingdale's location outside the US. Dubai is also home to another impressive mall, the Mall of the Emirates, which has its own indoor ski resort.
Paris, France
Paris is perfect not only for those who want to enjoy some dramatic urban landscapes and espresso in the avenue cafés, but also for those who want to find high quality goods. Colette is a famed name when it comes to designer goods, mostly because it offers wonderful discounts and reduced prices. Le Bon Marché has been around for more than 150 years, and is famous for its expansive selection of gourmet food. Printemps, on the other hand boasts the largest beauty section in the world and an exclusive line of merchandise designed by the fashion house Christian Dior. And there is the Galeries Lafayette, a department store occupying a gorgeous art nouveau building, with an entire floor dedicated solely to lingerie and other delicates.
Kuala Lumpur, Malaysia
This Southeast Asian city is famous for having some of the largest malls in the world, proving to shoppers from different parts of the globe that bigger really is better. 1 Utama in Kuala Lumpur boasts of its own indoor rock climbing facility, a freshwater aquarium, koi ponds, and a virtual rooftop jungle with more biodiversity than some countries. The prices of goods in Malaysia are relatively affordable, but the ultimate bargain comes in the form of anticipated sales, such as the Yearend Sale.
London, England
London is not exactly known for being an affordable city, but there are plenty of shops and brands offering high quality goods in prices that are really worth it. Liberty is one of the city's most famous department stores, with a wide range of merchandise for shoppers of different tastes.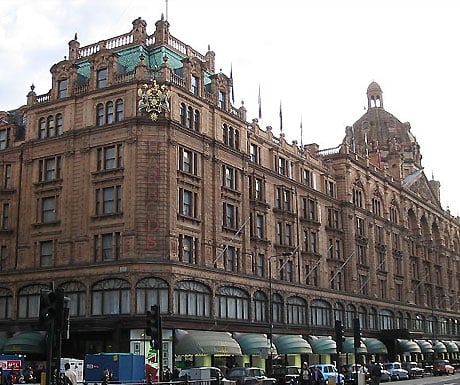 Marco Sagese is Director at Daddy Car Hire.