Whether you're travelling this Valentine's Day or you're just looking to bring a little holiday spirit into an evening at home with a loved one, there's always room for a cocktail. To help you add some loved-up glamour to your evening, we've teamed up with Oriole Ruiz, bartender at Dubai's Salero Tapas & Bodega in the luxurious Kempinski Hotel Mall of the Emirates. Here are some of his top recipes – which one will you choose this Valentine's Day?
Sparkle and fizz
A glass of Champagne is always a great choice for a romantic tête-à-tête; we associate it with luxury and celebration, and what better time to celebrate than on a night dedicated to you and your loved one? This beautiful Rose Royale is simple yet effective, bringing black raspberry together with rosé fizz for a sweet, bubbly number that'll impress you both.
Rose Royale
Ingredients (serves 1)
• 50 ml Chambord
• 200 ml Rosé Sparkling Wine
Method
1. Add the Chambord to the glass and top it up with rosé sparkling wine
2. Garnish with two blackberries and serve.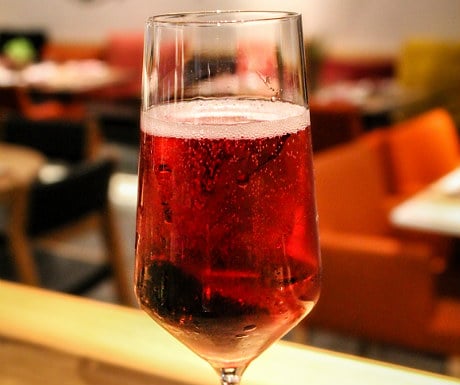 Think pink!
Pink drinks are always a hit around this time of year, and this aptly-named Scotch Kiss is always recommended for cocktail lovers looking for something a little stronger than usual. Combining vodka, malt whiskey and that old favourite Chambord, this is the perfect cocktail to kick-start your evening.
Scotch Kiss
Ingredients (serves 1)
• 50 ml Chambord
• 30 ml Citrus Vodka
• 20 ml Talisker 10 years
• 20 ml Sugar syrup
• 30 ml Lemon sugar
Method:
1. Add all the ingredients in a shaker and shake strongly
2. Add ice to the glass and pour the drink over it
3. Garnish with two raspberries and serve.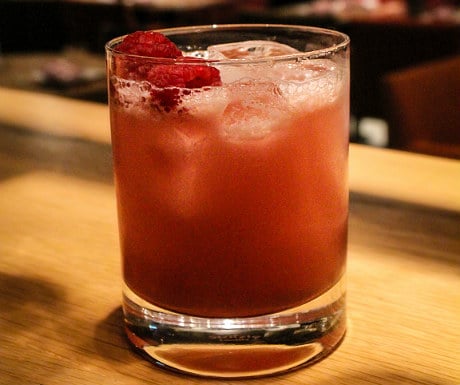 Indulge
Are you a cocktail connoisseur looking for something a little more complex? A fresh, fruity number with plenty of flavour is the ideal way to impress a date – and this Chocolate Passion in a biscuit-rimmed glass is the perfect post-dinner indulgence.
Chocolate Passion
Ingredients: (serves 1)
• 50 ml Vodka
• 25 ml Peppermint tea
• 10 ml Vanilla syrup
• 40 ml Cranberry juice
• 5 pcs Raspberries
• 2 pcs Chocolate cookies
Method:
1. Prepare the peppermint tea and add 10 ml of vanilla syrup
2. Crush the chocolate cookies roughly, cover the glass rim with vanilla syrup and gently roll the rim through the cookie crumbs to line the whole glass
3. Put the rest of the ingredients in a shaker with some ice and shake well. Strain into a martini glass and serve.