If you don't already, please come and follow us on Pinterest. We have a dedicated luxury travel board here and are looking to put a bit more time and energy into it. It's a great way to get a quick visual on the content that we're sharing, allowing you to delve further should any of the pictures appeal and whet your appetite.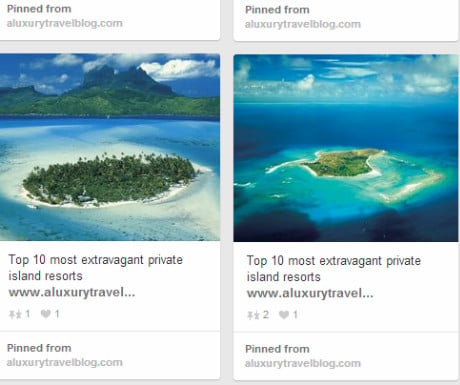 Are you a Pinterest user? What would you like to see more of?
Do you use Pinterest for your blog? And, if so, what do you find works best?