There is something about taking a luxury cruise that is not present on a holiday taken on good old terra firma. Perhaps it's the lure of an opulent cabin, dining at the Captain's table or the promise of adventure that makes luxury cruising so popular the world over.
In simple terms, taking a cruise is pretty much hassle-free. After all, your meals and accommodation are included, there is something to do at all times of the day and that's without the daily itinerary in multiple destinations. And the best bit? You only have to unpack once during your trip.
But if you are a cruise virgin, you might have a few questions to answer before you go ahead and book that trip of a lifetime. With so many ports, ships and cruises to choose from, it can at first glance seem a bit daunting. So, without further ado, let's take a look at the luxury cruise basics that will have you booking like a cruise pro in no time.
Why choose a luxury cruise?
A luxury cruise not only offers a fabulous way to see the world. You will also get to meet other people with a similar affinity for travel, enjoy the ultimate in entertainment every night, enjoy fine dining and dress up in your finest clothes for dinner. You can also enjoy a multitude of daytime activities, strolls around the vast deck area and some glorious views out to sea, all of which will make for some wonderful memories.
Choosing where to go
The key to planning the perfect cruise is in making the decision on where to go and for how long. There are cruises departing every day to practically every region of the world so you will be spoilt for choice. Tropical cruises are always popular as they promise a wealth of sea, sun and stops at several sandy islands.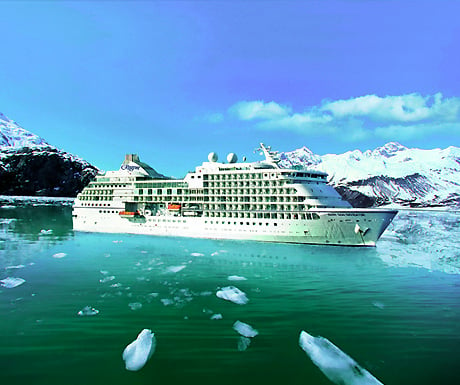 For the intrepid explorer looking for something different, why not consider an Alaskan cruise to trek through the glaciers or a whale watching adventure in Norway? And if you have the kids in tow, how about a Disney Cruise that promises something for everybody?
When to book your luxury cruise
Luxury cruises are always all inclusive and because of this many people think they are outside of their price range. The good news is that they really don't have to be. Choosing when to book can be a challenge. Cruise prices change from week to week and whilst many argue it is best to book early, you can also find some great prices available weeks before a ship is about to set sail.
Many luxury liners drop their prices near to their next departure date if they need to make up numbers so it is worth looking out for the deals. Another point to note when booking is the low season. Before you take advantage of those lower prices, check whether this is because it is hurricane season. That isn't to say you shouldn't cruise during hurricane season – just ensure your insurance covers you in the event of this type of weather.
How to choose luxury cruise accommodation

Most luxury cruises offer a wealth of options that allow you to tailor your cruise to suit your tastes and your budget. For example, you don't have to book an exclusive suite when a cabin with a balcony can give you a great view and high class accommodation.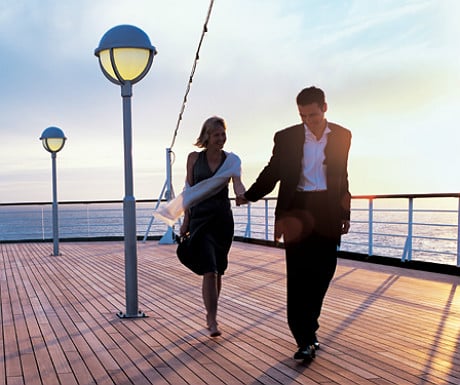 The usual choices of cruise accommodation include:
● Standard cabin – an internal room without any windows or porthole.
● An oceanview cabin – an internal room with a porthole or window.
● A balconied cabin – an exterior room with its own private balcony.
● A suite – the most expensive of accommodation options but also the most luxurious. These usually have a bedroom with a separate living room and a private balcony.
Air travel, hidden costs and currency – additional costs to be aware of
If you are lucky enough to live close to a cruise port, that's great. If not, you will need to think about your travel to the port and how you plan to get there. This could mean air travel or it could mean arranging long stay parking. The good news is that most cruise companies offer good discounts on air travel and can also give you a good price for the long stay car park.
There could also be some hidden fees to be aware of when you book your cruise so check out the small print in the brochure. Fuel and taxes are usually added on to your cruise price and you might also have to pay for alcoholic beverages. There are also the tips for staff to consider – tipping is always expected and always welcome on cruise ships.
All ships will have a number of bureau de change counters on deck. They provide a very handy service especially if you don't know whether you will be able to change currency in the next port.
But be careful. These counters are unlikely to offer the best rates and you could end up paying more than you need to in fees or through a lower exchange rate. Check a currency comparison site before you depart to get the best rate on your foreign currency exchange.
Bon voyage!
Booking a cruise for the first time is not so daunting when you know how and with so many resources online, you should have no problem booking your seaward trip of a lifetime with confidence.
Daniel Abrahams is Co-founder and CEO of MyTravelMoney.co.uk.