The South Luangwa which is touched lightly by the Great Rift Valley, and sits in Eastern Zambia recently received widespread publicity through the program Waiting for the Rains. This wonderful program charted the time at the end of the dry season when everything is desperately waiting for the November rains to come. Almost instantly the dry bush turns green, the plains game give birth and the birds plumage looks brighter. October in the South Luangwa offers arguably the best game viewing anywhere in Africa. Here are top five reasons why the South Luangwa is one of Africa's top safari destinations:
1. Vast area of pristine wilderness
The South Luangwa is absolutely vast with very few safari camps. This means you will not be disturbed by minibuses full of loud and obnoxious people, and your game viewing is peaceful and tranquil. The game here is very relaxed and we're sure this is as a result of there only being luxury camps in this area, which in turn means that only the best safari guides are leading safaris in this area.
2. Luxury camps
As already mentioned the camps here are intimate, luxurious and welcoming. This is the home of the small luxury camp and you can enjoy tales around the campfire with like minded people, and a feeling of true remoteness when staying in a luxury camp here.
3. Leopards
The South Luangwa has long been known as the best place in Africa to see leopard. The landscape and bush here is a leopard's heaven which is why there are so many here, and luckily they are now very accustomed to vehicles, and behave in a natural way.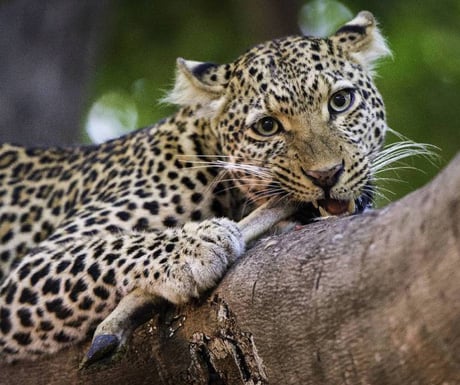 4. Wild dogs
These heavily endangered animals are very hard to see, but when you do there is nothing quite like it. They are the only predator in Africa that really doesn't want to eat you and they are completely enchanting. Their family connections are very deep and to watch a family relaxing or at play is magical. They are the most efficient hunters of all the predators and if you're very lucky you might just see them bring one of the South Luangwa's unsuspecting antelope down.
5. The people and guides
The Zambian's themselves are some of the most friendly, charming people you could ever meet. The Zambia guiding exams are also much tougher than in other parts of Africa so the guides here are a cut above the rest. Zambia was originally pioneered by the likes of Norman Carr and Robin Pope, both famous men of the bush who have also created a name for Zambia as Africa's top walking safari destination.
Rose Hipwood is Managing Director of The Luxury Safari Company.