It's always great to change your perspective on life.  Getting high can definitely do this for us. Taking an overview is always an eye-opening experience, so the experience tends to stick with you for quite some time.  If it also includes some form of exhilaration or effort, this makes the moment even more vivid in the memory.  Here are five ways you can consider for reaching higher planes in Africa.
Hot air balloon over the Serengeti, Tanzania
There is something so adventurous and 'Phileas Fogg' about going up in a balloon, even in these modern times. It feels like such an exciting and daring thing to do. As you rise up, the land quickly drops away beneath you until the trees are like broccoli stalks and you see the lay of the land in all its vast and diverse beauty.  Being over the Serengeti, the added thrill is seeing wildlife from this superb vantage point when your balloon captain drops lower.  For about an hour you float over Africa, seeing the wildlife without the dust and getting the bigger picture of this famous wilderness. It's definitely worth the early morning.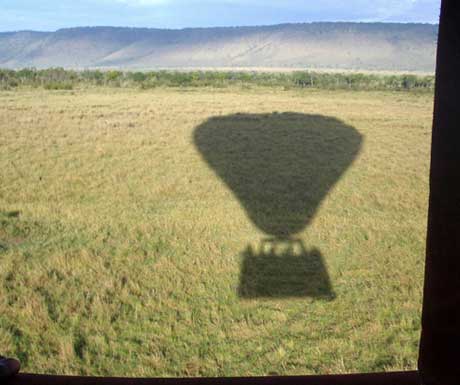 Microlighting over South Luangwa National Park, Zambia
I didn't expect to be doing this, and wasn't really quite sure I really wanted to.  However I was persuaded that it would be fun, so not one to miss out on a good experience, I agreed to go up with John Coppinger, owner of Tafika Camp in South Luangwa. It was June, and boy, was it cold up there!  But it wasn't just the icy air that took my breath away. South Luangwa is a beautiful park whichever way you look at it, but from up here its winding brown river, grasslands and woodlands were just spectacular.  The wildlife is obviously scared of the engine, so you don't get too close to the wildlife on a microlight, but we still saw loads of elephants, and hippos galore in the water. Surprisingly, you quickly forget the sound of the engine, and it seems even quiet up here. The exhilaration of this experience is one which I'd happily revisit.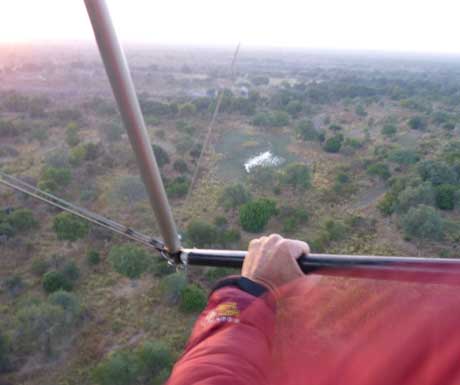 Treetop Canopy Tour, South Africa
A treetop canopy tour is a great way to have fun at a great height!  You get togged up with all the safety gear and a helmet and head for your first tree.  It doesn't seem that high really, as the starting point is from a high slope which then drops offs into a valley.  Guides at each tree clip your safety wires on and then let you go on the zipwire from tree to tree high above the forest floor. It's like being 10 years old again, and your grown-up exterior drops off as you inevitable whoop your way from tree to tree. Again, let me do it again!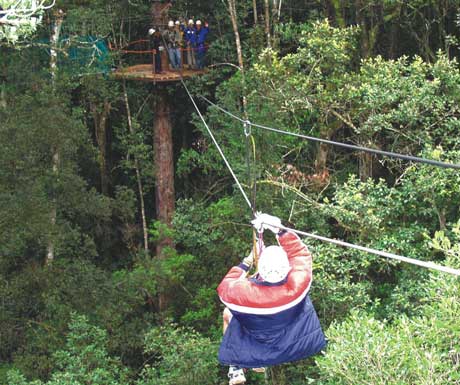 Flight of Angels, Victoria Falls
When he saw Victoria Falls in 1855, David Livingstone reputedly said that "scenes so lovely must have been gazed upon by angels in their flight".   For 15-25 minutes you can be one of those angels.  A helicopter with bubble windows offers breathtaking views of the Falls, and wonderful photographic opportunities. The shorter flight takes you to see some of the Zambezi River before its impressive transformation into one of the natural wonders of the world, but we'd recommend going for the longer flight which also includes a thrilling flight over the Batoka Gorges downstream from the Falls.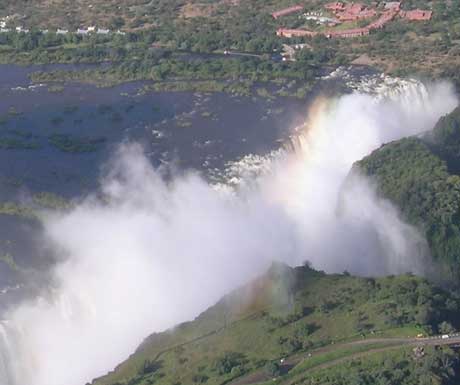 Climb Kilimanjaro
If you're trying to get high, this experience is not one to miss.  Your aim is 5895m up in the clouds – Uhuru Peak – the top of the highest free-standing mountain in the world.  Yes, this mountain climb gets you physically high up in the world, but it also does something else for most of the people who attempt the challenge.  You could say it makes climbers dig deep to make themselves do it, but I prefer to think that they're actually aiming high within themselves.  Success at any level on this mountain is a high point for everyone who takes it on.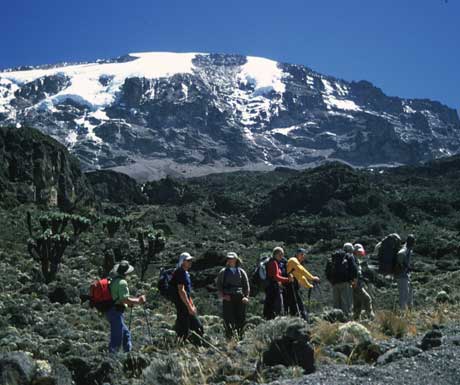 Amanda Marks is Founder and Managing Director of Tribes Travel.