Top 5 Californian restaurants for all palates
Visiting
California
could be a regular jaunt, something you're only ever going to enjoy once or maybe the first steps to a long term move to the States. However long you're visiting for you want to ensure you make the most out of it. Ensure you've got a no-expense spared base in your own luxury rental villa, hire out an all American car and check out some of these dining experiences you won't be able to enjoy elsewhere.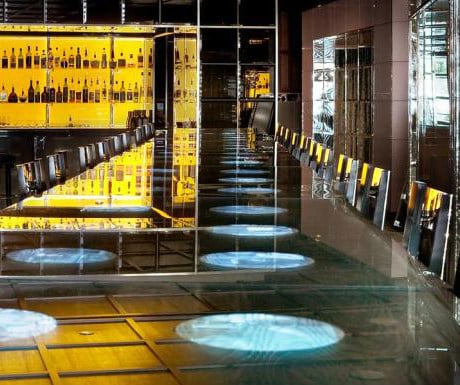 Osteria Mozza, Los Angeles
Osteria Mozza
has the benefit of an award-winning chef at its helm and offers innovative Italian meals. They have a range of unique meals from calf's brain ravioli to the more traditional such as sea trout and lentils. The restaurant has a lively atmosphere which adds to its earning a spot on this list.
Zuni Café, San Francisco
Zuni Café
specialises in Mediterranean food and has a range of interesting and different meal choices. You can get stuck into the innovative house-cured anchovies with celery or their take on the classic Parmigiano Reggiano. You could even tackle the whole chicken served with bread salad for two. Critics always recommend the classic house-ground burger when writing up their reviews though so it's definitely worth considering.
Animal, Los Angeles
The clue is in the name with this restaurant – it's the place to go if you're looking for a range of straightforward yet succulent meat-based meals. It's all about trendsetting meats and treating them with the respect they deserve. Oxtail, sweetbreads and crispy pig head amongst other things can be found on the menu. It's meat like you've never seen it before.
Mission Chinese Food, San Francisco
Mission Chinese Food
has been clocked as one of the most exciting, most written about and most hyped up restaurants in the whole of the US. Despite this it remains ever more popular and visitors to the country simply must try it out. You can choose from house specials including Kung Pao pastrami and cumin lamb breast. Mission Chinese Food has become ever more popular due to the combination of Chinese flavours and favourites of the traditional American palate.
The Bazaar, Los Angeles
If Spanish food is your thing then
The Bazaar
is the restaurant for you. Los Angeles has many great restaurants to offer but for Spanish, you need to head to The Bazaar. The restaurant is more than just a restaurant though, it actually doubles up as a theme park for foodies. There are multi course tasting menus, set menus and all sorts of other things to try out. It's a dining experience you won't forget and local foodies rate the jambon Iberico as out of this world. Feasting in California is easy but with so much on offer we hope you take some of our recommendations into account.
James Mannings is Co-Founder of Luxury Villa Rentals.
Did you enjoy this article?
Receive similar content direct to your inbox.