Yet another beautiful sunset experience during a family trip to Koh Kood. A small Island in Thailand where tourism hasn't had its full impact yet. The waters here are crystal blue and filled with corals and fishes as well as white sand, a great spot for anyone who wants to snorkel dive or even free dive around the near by caves. Though this island is known by many, it is still one of the few where people tend to go to, and is still very local.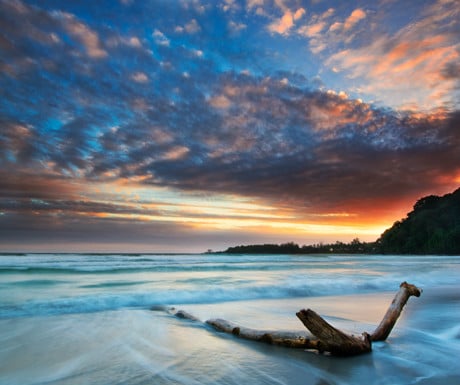 Thank you to Jon Raho of Jonathan Raho Photography for permission to re-produce the image.
If you have a really special photograph you would like to share with  A Luxury Travel Blog's readers, please contact us.