Tanzania is currently experiencing a serious boom, this is not least because of the troubles Kenya has recently had. It seems that Kenya fans simply turned their affections to neighbouring Tanzania and it has certainly seen a serious increase in luxury safaris being operated in this peaceful and friendly country. Tanzania is magical for a number of reasons and we hope to outline but a few here. Tanzania still boasts some of the most remote and dramatic luxury safari locations one can find anywhere in Africa. Take the Mahale Mountains for instance, home to exclusive lodge Greystoke Mahale. It takes half a day to get there, and once you're there you will be the only soul apart from other guests, and local fishermen. The landscape is left completely untouched and is quite magical with huge rolling hills and mountains and the vast lake of course.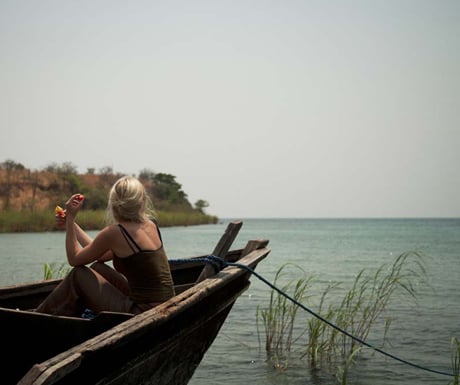 Greystoke is combined easily with Chada Katavi which is one of only two luxury safari camps in Katavi National Park – a vast area in which neither camps ever even come into contact with one another. Katavi represents what most of Africa must have been fifty years ago. The landscape is vast and dotted with abundant wildlife including big cats and huge herds of elephant and buffalo. The rivers are swollen with hippo and crocodiles and the freedom here to explore the bush as you wish is unrivalled.
Of course a more conventional Tanzania safari is the Northern circuit which takes in wonders such as the Great Rift Valley and Lake Manyara, the Ngorongoro Crater and of course the Serengeti. All of which offer a completely different landscape to each other, and different game viewing opportunities. This is usually done with a private guide and can be a magical trip taking in everything from tree climbing lions to flamingoes and the wildebeest migration.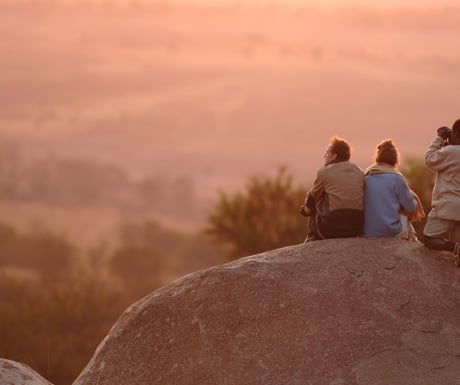 Southern Tanzania also offers an unrivalled chance to get off the beaten track with the Selous Game Reserve (which is the size of Switzerland) having only twelve tented camps – all of which are magical and unique in their own way. Tanzania's luxury safari industry is showing an unrivalled commitment to conservation by often showing the best results when it comes to anti poaching. New camps such as Kuro Tarangire (with an unrivalled light footprint) and Namiri Plains (in an area shut off to the public for 20 years) are offering true conservation safaris for those that want to gain a true insight into how luxury safaris and conservation work together.
Rose Hipwood is Managing Director of The Luxury Safari Company.
If you would like to be a guest blogger on A Luxury Travel Blog in order to raise your profile, please contact us.