If you're not lucky enough to have your own superyacht and your travel splurges tend to overstretch your budget more than you would like, maybe you need to re-think your whole approach to luxury travel. Even on modest budgets, it's still possible to travel in considerable comfort. You just need to know how, so here are four ways you can make your money go that little bit further.
Travel out of season
It may sound obvious but one of the key ways to make your money stretch further when you travel is to go out of season. Prices will not only be significantly less but you might also find that you can enjoy a milder climate or less crowds. Just make sure that where you're going isn't so 'dead' that everywhere around you is closed, and just be aware of the reasons why people travel when they do (eg. school holidays/specific events), and why they might not (eg. hurricane/monsoon season) so you're not in for any unpleasant surprises.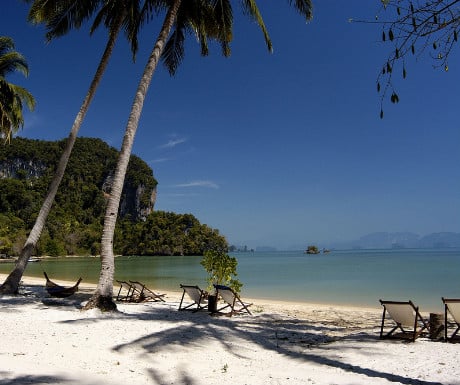 Avoid hotel rack rates and scour the Web for deals
The standard tariff displayed by a hotel (known as the 'rack rate') is not what you should be paying. Those prices are typically inflated so shop around. Sites such as CheapHotels.com offer a "best price guarantee", saying that if you find a lower rate for your hotel on another site, to just let them know and they'll refund the difference to you. That should provide some degree of assurance that the rates they are offering are competitive. There are also various auction sites, price comparison sites and sites out there that specialise in last minute offers, so keep abreast of them too.
Use the exchange rate to your advantage
Fluctuations in exchange rates can be used to your advantage and can mean your money goes much further once at your destination. For example, the pound recently posted its fourth successive quarterly gain against the US dollar, making the United States an increasingly more attractive destination for UK citizens (and for those in Europe where the Euro has similarly outperformed).
Join reward schemes
Whether it be an air miles or a hotel points reward scheme, take advantage of them. If you travel with a degree of frequency, these soon add up and you could find that accrued points completely pay for your flights (or for an upgrade) or your hotel accommodation, leaving you with more to spend on little extras such as meals out or spa treatments.
Do you have other tips to help make your money go further? Please let us know by adding them to the comments!