Norfolk is fast emerging as a go-to destination for fine dining. The culinary perception of the region has traditionally been based on hearty gastropubs and quaint cafes serving seasonal, locally sourced produce. But in recent years the county has quietly been building a strong reputation for top-end cooking – earning Michelin stars, AA rosettes and the acclaim of influential food writers.
In the kitchens of Norfolk's best restaurants, fresh local specialities are increasingly combined with technical brilliance and culinary innovation. This has cultivated a county with a clear regional identity bravely marching forward armed with the latest cooking techniques and trends. The result? A genuine fine dining destination outside London, with flair and flavour in equal balance.
Below is a guide to some of the region's highest-rated top-end restaurants:
Titchwell Manor, near Brancaster, boasts not one dining room but two: the formal Conservatory Restaurant and the more laid-back Eating Rooms with its barbeque and bar. Head chef Eric Snaith directs the Conservatory, offering an a la carte menu and a £65 eight-course "Conversation" menu. Titchwell Manor promises European Cuisine with flair and style, including dishes such as Norfolk quail with salsify, sprout tops, bread sauce and truffle, plus Yukon Gold potato with BBQ onion, hay, buttermilk and sea purslane.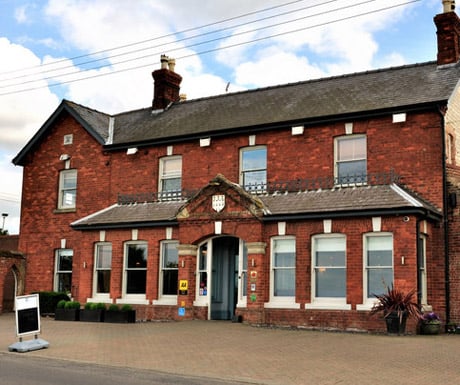 Morston Hall, a country house located a couple of miles from Blakeney, has received high acclaim for its cooking. Its Michelin-starred restaurant produces sophisticated dishes ranging from quail scotch egg to confit loin of Norfolk horn lamb with pearl barley, swede purée, curly kale, sage oil and pine nut lamb jus. The dining room is comfortable and befitting the reputation of the restaurant. Dinner is available at a fixed single sitting, eight-course tasting menu for £66.
Located in Burnham Market on Norfolk's beautiful Royal Coast is The Hoste. Mixing delicious food and regional heritage, this 17th Century four-star hotel is highly-praised. The two-AA rosette restaurant serves up an evolving menu of modern British cuisine, featuring Cromer crab, Brancaster oysters, salad of tomato, avocado and Laverstoke Park buffalo mozzarella and slow roast pork belly sourced from farms in Great Ryburgh. The Hoste is especially proud of its relationship with local suppliers – aiming to source everything within 30 miles of the kitchen. A three-course dinner will cost in the region of £45 per head.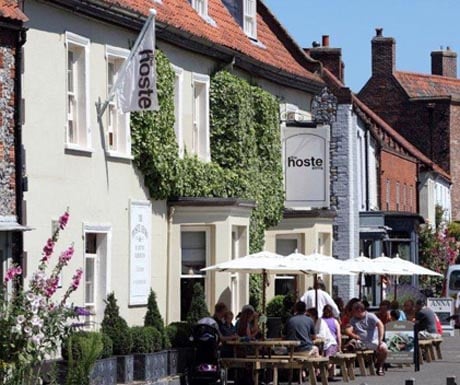 An urban fine dining favourite is Roger Hickman's restaurant, a modern restaurant in central Norwich. This popular three-AA rosette destination serves up a nine-course tasting menu that's French-influenced but rooted in Britain. For £55 per person (£95 including the Wine Flight) you could sample dishes such as roasted scallops with Jerusalem artichoke, Serrano ham, or pistachio venison loin and haunch with red cabbage, cherries and sprout tops.
In Old Hunstanton you can treat yourself to a charming meal at The Neptune. The restaurant is located within an enchanting 18th Century coaching inn, and has held a Michelin star since 2009. It's a friendly, welcoming place, and you can treat yourself to delectable dishes such as spiced crab custard with pink grapefruit and crab salad or soy and maple cooked parsnip, cream cheese and caviar. A three-course meal will cost approximately £50, and it's £70 for the nine-course tasting menu.
Brasted's is a catering and event company, but its restaurant in Framingham Pigot, South Norfolk, is a thoroughly refined affair. Founded on the principle on "good company, fabulous food and wonderful wines as often as possible", Brasted's is a multi award-winning eatery. The focus of the kitchen is British food with a European twist, serving up dishes such as poached ray wing with muscat grape gel, steamed razor clams and a chorizo and truffle cream. The menu changes every six-to-eight weeks, and a three-course meal will cost in the region of £40 – £50.
If you like your food with a generous side of scenery, then The White Horse in Brancaster has a wonderful deck terrace and adjoining dining room. The views are stunning, and the food is equally noteworthy. The furnishings and ambience might be more relaxed than some of the more prestigious restaurants on this list, but The White Horse holds two AA rosettes and head chef Avrum Frankel aims for ultra local produce. Visitors might taste foraged wild mushroom mille feuille with wilted spinach, truffle foam and micro herb salad, or whole roasted partridge Jerusalem artichoke porridge, spiced red cabbage, crispy Pancetta, tender stem broccoli and jus. A three-course meal will come in around £30.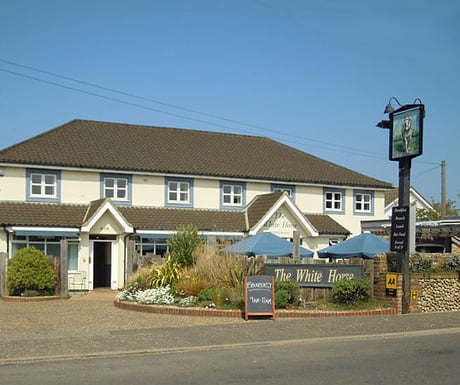 Roger Hughes' The Lavender House Restaurant in Brundall, just ten minutes from Norwich, was opened in the 1960s, and has evolved a self-styled "modern Norfolk" approach to cooking. Taking a refined direction with local, seasonal ingredients, The Lavender House offers a five-course dinner menu for £45 per person, and an expanded nine-course tasting menu for £59.95. You may sample dishes such as the seared scallops, chorizo, pea textures or red mullet, stone bass, salt cod beignet, polenta, aubergine, red mullet bisque and basil aioli.
The Madder Market Kitchen in central Norwich offers a cultured, precise but unpretentious approach to fine dining. Based out of a historic merchant's house in the Norwich Lanes, Madder Market serves up delicate dishes in an informal setting. The menu changes every few days, but you might be lucky enough to try the Sicilian cauliflower, spicy tomato sauce, currants and crispy polenta, or pan-fried fillet of hake, crushed new potato, curly kale and tiger prawn beurre blanc sauce. The restaurant's price point is relatively budget-friendly, with a three-course meal costing £24.95.
Finally, if you are watching your pennies but still want to be in for a treat, Stoke Mill is the perfect destination. Based in Stoke Holy Cross, the Mill can point to hundreds of years of rich heritage. But when it comes to food, the ambition is geared to a contemporary and stylish fine dining approach. Stoke Mill offers a menu du jour, which will set you back £19.95 for a three-course dinner. The a la carte menu will cost in the region of £30-plus for three courses, and features dishes such as salt cod and soft cooked quails egg scotch egg with chorizo and red pepper, plus lamb with slow braised shank ratte mash and ratatouille and tomato feta and basil jus.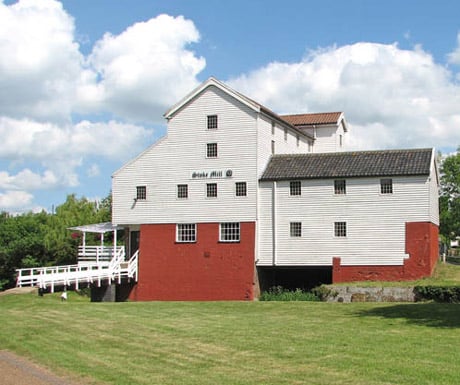 Please note: most of the dishes provided above are taken from seasonal or sample menus, and will not necessarily be available on the day you book.