By
Diana Hughes
on Apr 30, 2014 in
Asia
,
California
,
Europe
,
France
,
Italy
,
Japan
,
Leisure Travel
,
Netherlands
,
New York
,
North America
,
Regions
,
Speciality Travel
,
United Kingdom
,
USA
,
Western Europe
For those of you traveling fashion victims out there, stepping foot on a high-end shopping street is similar to a child walking in a candy store. Let's face it: while shopping malls are convenient, keeping you warm and dry during colder seasons, they get depressing as well, considering you won't see the light of day for hours. In some parts of the world, like North America and Asia, shopping malls continue to become bigger and better, but frankly, there is nothing more liberating than to flaunt your stuff out in the open.
PC Hooftstraat, Amsterdam
Merely a few steps from the famous museum district, a narrow street is home to fashion houses like Louis Vuitton, Hermès and Chanel. The mix of exclusive cars, parked on the street, and rusty bicycles on the sidewalk give this shopping street an edge; however, with high-end fashion brands and shoppers who have money burning in their pockets, it's the most sophisticated place in Amsterdam.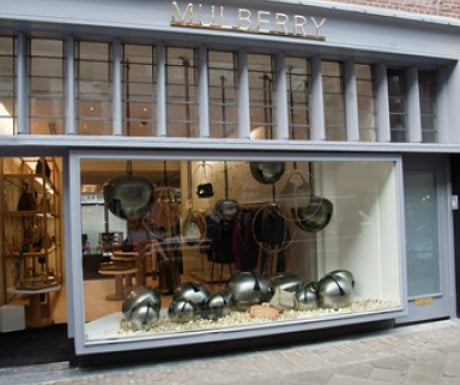 Ginza, Tokyo
Ginza is not your regular high-end shopping street. It's an entire neighborhood, housing high-end brands like Chanel, Burberry and Seiko. The best thing about Ginza is its diversity, as it's also a hub for upscale dining and entertainment, like art galleries and night clubs. Ginza is most pleasant during weekends, when the streets are blocked for vehicles. The mix of shopping, fine dining and night clubs makes this neighborhood one of the most vibrant and exclusive neighborhoods in the world.
Bond Street, London
Bond Street in London is perfect. The street is not too wide, not too narrow, and the buildings not too high. Chic boutiques and some of the greatest jewelry stores have a presence here. Situated in London's West End, it's home to brands like Bvlgari, Mulberry and D&G, as well as some posh restaurants for an elegant afternoon tea.
5th Avenue, New York City
While you empty your pockets at Fendi, Prada or Valentino, don't forget to look up to the skyscrapers every now and then. Who doesn't love Fifth Avenue? And even those with a modest budget can get their fashion fix at brands like Tommy Hilfiger, Victoria's Secret and Zara. This major avenue is also home to museums, galleries and restaurants.
Via Montenapoleone, Milan
A walk on the Via Montenapoleone will make you feel like a million dollar, as glamour doesn't get any better than here. Famous for its ready-to-wear fashion and jewelry stores, it is considered to be the most renowned street in the fashion district; an absolute must for fashion addicts traveling to Milan. Céline, Dior, Salvatore Ferragamo and Valentino are only a few of the names that you'll find here, along with some of the most exclusive Italian shoemakers who take pride in their craft.
Rodeo Drive, Beverly Hills
Hollywood's glitter and glamour would be incomplete without Rodeo Drive in Beverly Hills. Christian Dior, Giorgio Armani and Maxmara are only a few of the names that will make your shopping spree one to never forget. Tired of carrying around all those bags? Just book a room at the nearby Four Seasons or Beverly Hills Hotel and drop your shopping bags in a whip, before indulging in a beauty treatment at the hotel spa.
Avenue Montaigne, Paris
The Champs Elysées may be impressive, but for high-end fashion you go to Avenue Montaigne. Once you step foot on this avenue, you'll smell the Parisian elegance and style, and with fashion houses like Chloé, Valentino and Chanel, it's no wonder. The area is also great for fine dining at restaurants like L'Avenue and Maison Blanche, which overlooks the Eiffel Tower.