Top times to see Africa's baby wildlife
Often we are asked what is the best time of year to go to Africa if you want to see baby wildlife. Of course there's nothing we all love more than a hopping skipping baby anything. They simply are a highlight for anyone wildlife viewing. Predators are all too hard to predict since they can give birth at any time of year and are not governed by the seasons or rains. With the cats it really is luck of the draw and you just have to pray they have had a litter when you travel. Elephants are the same, they can give birth at any time of year but can also hold off giving birth if there was a particularly bad drought or a shortage of food.
During the rains
Antelope however are different, sadly if you want to see antelope giving birth or babies you should try and time your safari with the arrival of the rains in that particular country. The antelope herds are all able to hold their young in until the rains have arrived, overnight there will suddenly be fresh grass and lots of babies running everywhere. They hop and skip and certainly don't disappoint when it comes to viewing baby wildlife. Of course there is always a brutal side to nature and one should be prepared to see some unpleasant sights, but also some wholly joyous sights too.
February in the southern Serengeti
The Wildebeest Migration famously calves all at once any time from around February to mid March – some signal is obviously given out and all the Wildebeest cows begin to give birth, and it's all over and done with in two weeks – quite extraordinary. Once again you just have to hope that when you're on your safari in February you are there when it all happens.
There is nothing more heart warming than watching baby wildlife play together. Perhaps the most adorable of all are the hyena pups (which goes against rational thinking we know!) – they really are too sweet and are always playing and incredibly inquisitive, followed a close second by young elephants, which are absolutely hysterical. No matter when you travel to Africa you are bound to come across some young wildlife, but the above gives you the best chance of seeing as many as possible.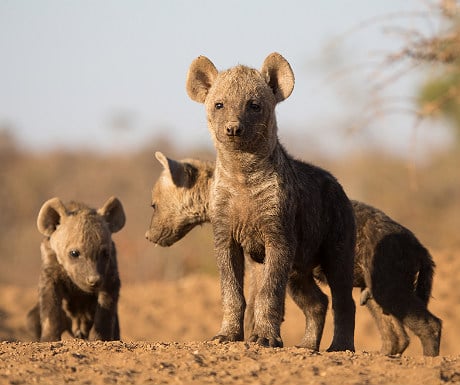 Images: 
Shutterstock
Rose Hipwood is Managing Director of The Luxury Safari Company.
If you would like to be a guest blogger on A Luxury Travel Blog in order to raise your profile, please contact us.
Did you enjoy this article?
Receive similar content direct to your inbox.