Madikwe Game Reserve in the North West of South Africa is often over-looked in favour of it's more famous cousin, the Sabi Sands in the Kruger. But this little National Park which borders Botswana has so much to offer that we really don't recommend anyone forgets it's there, as you will certainly miss out by not visiting. Here are our top five reasons for selecting Madikwe over other parks in South Africa:
The scenery
Madikwe is far more scenic than the Kruger or Sabi Sands – huge craggy mountains and hills spring out of no where and the red sand and earth of the Kalahari Desert make for dramatic stereotypical African scenery which is certainly not seen in the flat Sabi Sands.
Wild dogs
Wild dogs are heavily endangered, and are in much more trouble than rhino or elephant – there are two large packs living in Madikwe and you will see them during a three or four night stay. These wonderful wild dogs have the most intricate and endearing family ties and to watch them greet each other and play is enchanting. They are also Africa's most successful hunters so if you're lucky enough to catch them hunting, to watch their prowess is also fascinating.
Anti-poaching
Madikwe is SAN Parks example – i.e. they have all the gadgets, man power / dog power and kit they could possibly need to stop poachers from taking rhino, elephant or anything else. It is amazing to learn about the techniques used so successfully here and there is a lovely feeling about game viewing somewhere you know is a safe haven for it's wildlife.
The lodges
Some of the lodges here are exceptional – Madikwe Hills and Molori to name but a few, but there's also Madikwe Safari Lodge and Tuningi which offer families an exceptional trip – of course Madikwe is malaria free which is another huge plus point for families.
The guides
The guiding in Madikwe is exceptional, there are never more than three vehicles on a sighting although usually much less and the guides are outstanding, always treating the wildlife with upmost respect and the game viewing is always peaceful as the guides politely begin on their way to let guests behind them have a look. The system just works and you never feel like it's overcrowded.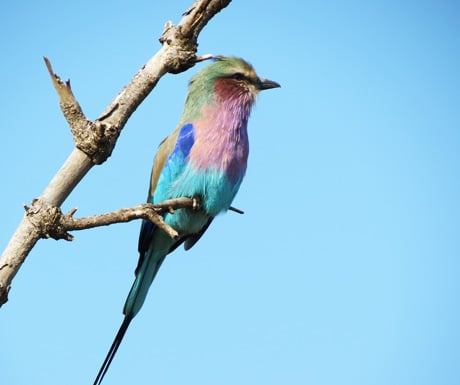 The game viewing in Madikwe is second to none and elephants, buffalo and lion are often seen daily. Sundowners here with the red dust causing the colours over the mountains to change every five minutes, and lions roaring in the distance are a daily highlight.
Rose Hipwood is Managing Director of The Luxury Safari Company.
If you would like to be a guest blogger on A Luxury Travel Blog in order to raise your profile, please contact us.