Croatia is a culturally rich and historically marked country in Eastern Europe, and home to some of the most lovely beaches and coastal areas in the world.  An exploration of the coast will take you through mainland and island coasts, as Croatia is home to over a thousand islands along with the mainland area.  Exploring the inhabited islands can be an adventure, but making it to the top three coastal areas is nothing short of an island breeze.
Hvar Island
Stealing the number one spot, Hvar is the luxury Island off the coast of Split, Croatia.  Hvar is home to many lovely beaches, both rocky and sandy, though the rocky beaches are the favorite on the island.  Rocky beaches give way to crystal clear water, and though you need water shoes, you won't have sand all over your body when you leave.  You will have to ferry or hire a yacht to make it to Hvar, but once there you may never want to leave.  Take a seat at the luxurious Bonj 'les bains' beach club at the Amfora Hvar, and dive into the lovely water and brilliant views.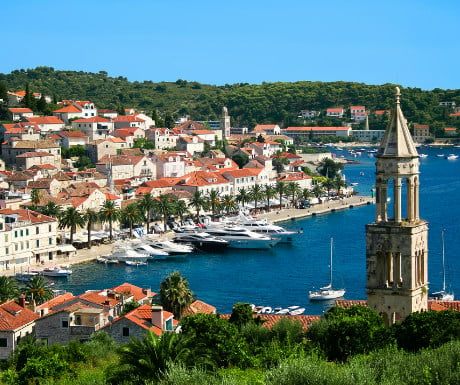 Dubrovnik
The tourist city in the base of a hill is a spectacular site to behold, from the water or from within.  The coast of Dubrovnik is rocky and steep with breathtaking cliffs, and then gives way to soft sandy and rocky beaches.  Near the old city, locals make their way to the edges of the high city walls, and dive into the turbulent and rocky water there.  If you are looking for a more luxurious and less treacherous beach experience, head to the EastWest Beach Club at Banjo Beach, just outside the city walls.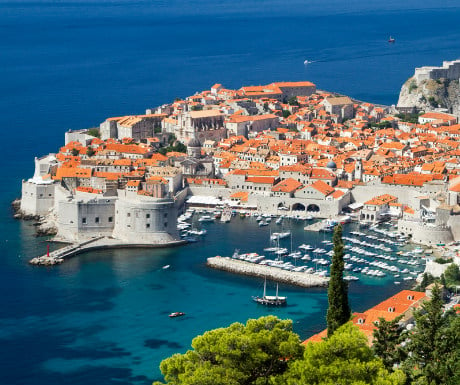 Split
The city of Split is much more than a port to the islands, it is a bustling city with a wonderful waterfront area in the old part of the city.  Split also boasts great beach areas of its own, and this metropolitan city gives you a hint of the new and old styles of living in the country.  Stay by the beach at a vacation rental, or try a water view room at Le Méridien Lav to soak in the city.
Croatia has so much lovely coastline, you can explore it best by a drive along the rugged and beautiful coast, stopping from one great destination to the next, or heading off shore to the islands.  Keeping these top 3 cities in your itinerary will ensure you see the best coastline the country has to offer.
Images: Shutterstock