By
Daniel Moran
on Jul 16, 2014 in
Accommodation
,
Africa
,
Asia
,
Australia
,
China
,
Colombia
,
Eastern Europe
,
Europe
,
France
,
Hotels
,
Illinois
,
Indonesia
,
Middle East
,
New York
,
North America
,
Oceania
,
Pacific Islands
,
Regions
,
Resorts
,
Russia
,
South America
,
Tanzania
,
Turkey
,
United Kingdom
,
USA
,
Western Europe
,
Worldwide
Every year sees a great many new hotels open and 2014 is no different. The major hotel brands are reacting to the market and diversifying as it is no longer enough to offer one brand and one product. Hilton, Marriott and Starwood amongst many others have different brands to suit different market needs. Whether it be the luxurious Waldorf Astoria properties or the mid-tier Crowne Plaza's, hotels are opening in threir hundreds as already saturated markets are becoming ever more crowded and newer markets, like China, are being targeted with extraordinarily large pipelines.
Who wins here? Well, we, the consumer do. As competition grows hotel companies are increasingly seeking to deliver unique concepts, better service and a higher quality product. Whether it be island retreats, city centre luxury or fantastic hotels in lesser travelled destinations there are some beautiful hotels opening between now and the end of the year.
Here are the 12 that you should be most looking forward to:
Soho House Chicago, USA
Boasting Egyptian cotton silk beds and walk-in rainforest showers in even their basic rooms this hotel and private members club is the 12th offering from Soho House. What started as a members only club in London in the 1990s has grown into a collection of luxury retreats for the creative minded. This property, opening in September, has its own spa, a 60ft rooftop pool, a screening room, private event facilities, a club bar and a drawing room all designed to be enjoyed in luxury. An ode to the famously exclusive members only clubs of pre 2000 London, Chicago just got cooler.
Park Hyatt New York, USA
Due to open this August Park Hyatt is located in the heart of midtown New York, just a short walk from Central Park. This flagship property is a triumph in design with both the external surrounds and internal features breath-taking. It has an in-house spa to offer the shopping-weary the perfect tonic after a long day and at just a stone's throw from Carnegie Hall will allow music lovers the shortest of short journeys to see their favourite artists.
W Bogota, Colombia
For years Colombia has been a fair way down anyone's list of 'must see travel destinations' but that is all changing now; political stability and a raft of luxury hotels are making this fantastic country both accessible and safe. Opening in November this offering from Starwood with its mission statement of 'iconic design with contemporary luxury' will take some beating as the perfect choice for luxury travel, whether it be business or leisure.
One & Only Hayman Island, Australia
Technically a renovation, this private island getaway re-opened just this month. Based in the heart of the Great Barrier Reef in the northernmost tip of the Whitsunday Islands if you want to see the waters off Australia's east coast then look no further. There are luxury penthouses to stay in and nearly 2km of white sandy beaches. The beauty of this island though lies in what is on offer when you're there.. The adventure minded can spend their days scuba diving, catamaran sailing, wakeboarding and hiking. If you'd like to learn a new skill they offer tennis, golf and even photography 'learn to' lessons and for those who don't want to get wet, you can even take a seaplane or helicopter over the reef.
The Brando, Tetiaroa, French Polynesia
Located on the astonishingly beautiful private island of Tetiaroa this is the brochure perfect picture of secluded desert island luxury. Picture Robinson Crusoe, only without the near death experiences but instead a Margarita in his right hand and you're somewhere close. Named after its famous owner Marlon Brando, this really could be the Godfather (sorry) of island retreats. It opens this month and is accessible only by private plane with just 35 villas available. If you go on vacation once this year, this should be the one.
W Beijing Wang'an, China
The second offering from W Hotels on this list opens at the end of September and will be 'fit for an emperor'. Located within walking distance to the famed Silk Market, historically significant Tiananmen Square and barely a hop, skip and jump from the Forbidden Forest this hotel is a perfect base for any Beijing trip. With 349 rooms, stunning views over the city and a level of luxury that ancient royals would have been happy with this modern hotel is about to take Beijing by storm.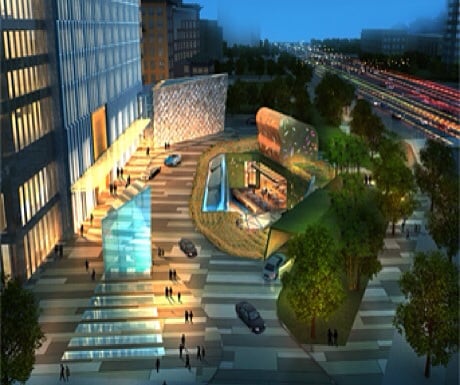 The Ritz-Carlton, Bali, Indonesia
For those who are familiar with Bali you will know that the most desirable hotels tend to be 'cliff-top' or 'beach-front' but in the exquisite Ritz-Carlton due for opening this summer you can uniquely experience the best of both. Whether you enjoy cocktails on the beach or in your own private cliff-top infinity pool if Bali is not on your to do list this year, it may be time to re-evaluate.
Zanzibar, a short journey from the coast of Tanzania is the kind of place the word unique was created for. Stone Town is both a UNESCO World Heritage site and the birthplace of Freddie Mercury. Its cultural mix is fascinating with Swahili, Arab, Persian and even European architecture it is a pulsating, culturally rich place to be. From the open air seafood barbeque on the waterfront to beach bars in the north (one of which has a single door frame buried in the sand as its entrance) the Park Hyatt Zanzibar will give you the opportunity to explore this fascinating place in the utmost luxury. Opening late this year with 67 opulently furnished guest rooms this is the perfect add on to a Serengeti safari.
The Beaumont, London, England
London is awash with big brand hotels but dig a little deeper and you'll find a thriving boutique hotel scene. The latest and maybe greatest installment of which is The Beaumont due late this year. Located in the heart of Mayfair it is aiming to be 'grand in style but intimate in feel' and with just 50 rooms, 13 studios and 10 suites it looks like it could pull it off. The historic building was built in 1926 and the interior will have a predominantly Art Deco feel; authenticity is paramount and the hotel will be laden with original artifacts and antiques. To experience traditional luxury with a focus on bespoke service this will be the place to be!
The Peninsula Paris, France
This majestic hotel is set in a stunning 19th century Parisian building. Although a hotel since 1906 this revamp and rebranding, 6 years in the making, looks sensational. Continuing a trend of redefining classic luxury, as seen in this list in both Chicago and London, this 200 guest room hotel has been restored to all of its former glory. 'Discreet' modernisation is the official line promising traditional luxury with every expected amenity of a luxury hotel today. A short walk from the Arc de Triomphe and steeped in history it could just be the most exciting hotel opening in Paris for years. It is taking reservations from the beginning of August.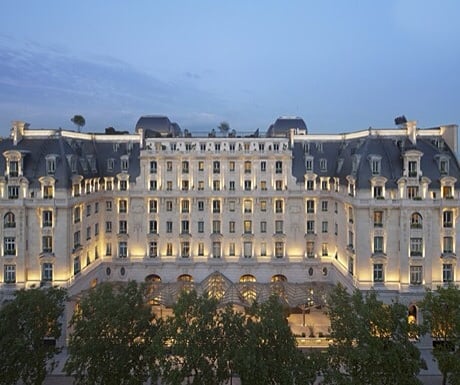 Four Seasons Moscow, Russia
Whilst Russia itself may be in the news for political reasons at present, this shouldn't distract you from what an exceptional luxury weekend getaway Moscow can be. The Four Seasons Moscow, opening its doors at the end of October will offer guest rooms that boast views of the Kremlin, Red Square and even St. Basil's Cathedral. It has a spa, hair salon, entertainment complex and five restaurants/ bars, not to mention all of the luxury you expect of a Four Seasons property. Stay in the Royal Suite and you'll enjoy your own private terrace and a dining room that accommodates ten.
Raffles Istanbul, Turkey
No luxury hotel list is complete without a Raffles property; quite possibly the most distinctively luxurious hotel brand in the world their latest offering will delight Raffles fans and newcomers alike. There is a certain romance associated with any Raffles hotel and with views stretching out across the city this hotel promises 'inspired architecture, ravishing luxury and gastronomical innovation'. Istanbul is not a city for the faint hearted; steeped in history it is busy, in your face and mesmerizing all at once. Your poor senses can barely keep up. Offering the perfect retreat after a busy day, reservations can be made from the beginning of September and if it's the best room in Istanbul you want, book yourself the Raffles Suite.