By
Daniel Moran
on Jul 31, 2014 in
Adventure Travel
,
Africa
,
Asia
,
Australia
,
Bahamas
,
Caribbean
,
Central America
,
Nepal
,
Nicaragua
,
North America
,
Oceania
,
Regions
,
South Africa
,
Speciality Travel
,
USA
,
Worldwide
Seeking out danger is not everyone's idea of a luxury vacation yet for many a week or two of bliss in a lovely hotel is prime time for a thrill or three, if only just to reaffirm just how much you enjoy the feel of a marble floor beneath your feet and a finely made cocktail in your hand! I'm not here to talk about jet-skiing or banana-boating, I'm here to talk about the kind of things you may experience once in your lifetime. The kind that you'll be telling people about in 20, 30, 40 years. The kind that will put you in an exclusive group of people to have experienced some of the world's most unique and daring thrills.
Read on, you daredevil.
1. Skydive Mount Everest, Nepal
There's skydiving, and then there's extreme skydiving. Have you ever wanted to see the top of Mount Everest but not sure you have what it takes to climb to the top? Do it the easy way and jump out of a helicopter at 29,500ft. Whether it be the realization of what you are doing on the way up, the stomach churning leap from the helicopter or the sight of the world's tallest mountain closing in at over 100 miles an hour this is an adrenaline rush only few will ever feel. Dives available only in October.
2. Bloukran's Bridge bungy, South Africa
Whilst the Macau Tower bungy and Switzerland's Verzasca Dam bungy might be slightly higher at 233m and 220m respectively, it is the world's third highest bungy jump on the Bloukran's Bridge in South Africa that should be at the top of your list. Perched 216m above the ground jumpers must walk over a vertigo inducing wire mesh just to get to where you jump. Ideally located if travelling between Johannesburg and Cape Town what makes this jump superb is the flexibility. You can dive forwards, dive backwards and even take a 'running jump' offering adrenaline junkies a variety of different thrills. The groundrush is indescribable!
3. MiG flight, Russia
If you, like me, have Top Gun firmly in your top 5 films of all time then this is the one for you. Head to Russia and join an experienced pilot in the cockpit of a fighter jet! You'll be taken to the 'edge of space', a cool 21km above sea level, break the sound barrier, perform roles, loops and vertical dives all whilst exposing yourself to up to 9G of force! With a video of your flight available for purchase you can take away with you genuine proof that you have 'great balls of fire'!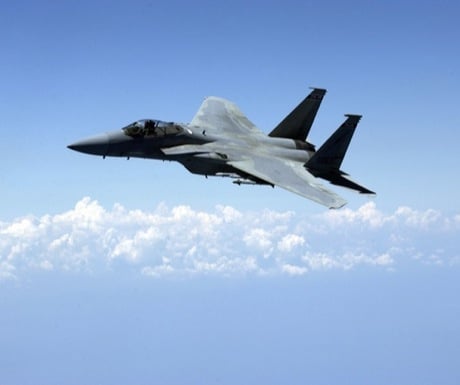 4. Dragster racing experience, USA
Heading over to the States this summer? Be sure you to check out Pure Speed Racing and sign yourself up for the opportunity to get behind the wheel of a drag car and experience firsthand the rush of doing 0-140mph in just a few seconds. With 800 horsepower and a power to weight ratio not to be matched by any road car in the world this in a unique opportunity to experience complete thrill-seeking madness.
5. Zero gravity experience, USA
Once upon a time the feeling of weightlessness was just for astronauts however that is now changing with commercial zero gravity flights. Available in America you can hop aboard a modified Boeing 727 whilst it performs parabolic arcs (read plummeting back to Earth and then pulling out of the fall) to follow in some very famous 'footsteps'. A stomach churning experience, but one unlike anything else on this planet.
6. Volcano boarding, Nicaragua
If you're an avid snowboarder but you want to do something a little different with your holiday this summer then have no fear! Well, actually, have a lot of fear as you board down a live volcano with the threat of 800C molten lava(potentially) hot on your heels. Not for the feint hearted this adrenaline rush is for the more experienced boarder. Your volcano of choice, the Cerro Negro, has erupted 7 times in the last 50 years though with the last one coming 15 years ago it might be due another one soon.
7. The Cage of Death, Australia
Diving with great white sharks is so last year. In 2014 those wanting to get up close and personal with natures most fearsome creatures can dive with the only living thing to have been around when dinosaurs roamed our planet; the crocodile! Sharing the water with these 5m+ monsters is not everyone's idea of a summer holiday but with a clear cage as your protection it offers an incredible opportunity to see these man-eaters up close.
8. Hoverboards and jet packs, worldwide
Formerly nothing more than a futuristic fantasy you too can now experience the sensation of solo flight. Water powered jet packs have exploded in popularity since they launched and are now available to try everywhere from Singapore to the Caribbean. Hot off the press however is the hover board. Still very uncommon, expect to see the opportunity to learn and try your hand at these spring up across the world this year. Water powered like the jet packs, the hover board gives the user the unique experience of 'surfing' through the air!
9. Scuba dive 'Dean's Blue Hole', the Bahamas
Even for the bravest amongst us the idea of being in the ocean and peaking over a ridge that plunges 202m to the sea floor doesn't sit well. There is no way of knowing what is down there and just a few metres into the dive you are surrounded by darkness. For experienced scuba divers only, if you want to mix your Bahamian bliss with some bone trembling adrenaline highs then jump right in!