By
Nick Van Gruisen
on Jul 31, 2014 in
Argentina
,
Bolivia
,
Brazil
,
Colombia
,
Costa Rica
,
Guatemala
,
Mexico
,
North America
,
Peru
,
Regions
,
South America
With the World Cup in Brazil, all eyes have been on Latin America. Here is our guide for those planning their first tailor-made holiday to this incredible continent for the first time.
We'd like to experience as many highlights as possible, but don't want to spend half the time travelling. Where would you recommend we go?
South America is a continent rich in must-see attractions. If you want to avoid lots of internal flights, you could tick a number of boxes by enjoying a tailor-made holiday to Peru where the Inca sites (topped, of course, by Machu Picchu, with the option of getting there on foot along the Inca Trail), Spanish colonial Cusco, Indian markets, Amazon jungle and the High Andes. It's also very easy to add a Galapagos cruise to any Peru itinerary, even though the islands belong to neighbouring Ecuador.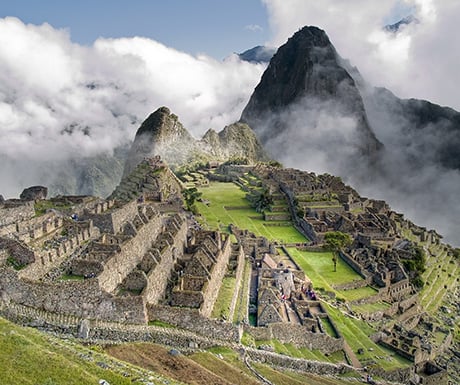 After all that sightseeing, I think we could do with a few days to recover on the beach. Is this something that's easy to arrange?
Not only easy, but probably well-deserved after an intense round of cultural activities! Whichever country you choose as the main focus of your holiday in South America, you should consider the achingly beautiful white sands of Brazil, especially those in Bahia and the north-east of the country. If you are exploring destinations in Central America, your best bet is either Belize, where the diving and snorkelling are as good as it gets, or one of the resorts on the Mexican Riviera. You can then fly home directly from Cancun.
I don't want the hassle of changing planes and waiting for connecting flights. Are there any non-stop scheduled flights from the UK?
Yes, but no many. There are non-stop flights to Mexico City, Cancun, Havana, Rio de Janeiro, Buenos Aires and most recently to Bogota. Otherwise, most flights are either via Madrid or Miami.
Silly question maybe, but can I get by without speaking Spanish?
English is widely spoken and understood in all the main tourist destinations, and we always work with English speaking local companies. However, if you do venture off the beaten track, a phrase book will definitely come in handy.
When is the best time of year to travel?
It is difficult to generalise because of the varying climate and topography in each country, but as a rule of thumb our winter is probably best. This is especially so in Central America. Contradictions exist of course even within a single country. While our winter months are preferable for general touring in Peru, it is better to travel between May and October if you wish to trek the Inca Trail to Machu Picchu.
I have a month to spare and really want to see more than one country. What is the best way to get around?
For Mayan Culture, you need to straddle Guatemala (Tikal) and Mexico (Chichen Itza, Palenque and Tulum). It is also a good idea to begin in Mexico City with a visit to its amazing anthropological museum.
Machu Picchu is of course South America's iconic archaeological flagship, but there are many other important sites in Peru as well as in Ecuador and Bolivia. You should also find time to visit some of the world's most ethnically authentic Indian markets – Otavalo, for example, in the Ecuadorian Andes to the north of Quito, has changed little over the centuries.
My main interest is seeing wildlife. Where should I go?
The Brazilian Pantanal. The giant biomass of wetland and savannah is half the size of France and home to caiman, monkey, ant eater, capybara, anaconda, river dolphin, otter, massive flocks of birds (some 650 different species have been recorded) and, with luck, jaguar.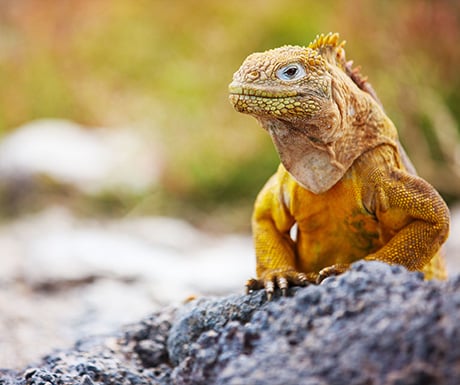 Honourable mention should also be made of Los Llanos in Venezuela – smaller but similar to the Pantanal, the spectacular marine life of Argentina's Valdes Peninsula, Costa Rica's extraordinary diversity of flora and fauna, and of course the Galapagos Islands. Darwin's 'living laboratory' had had significant exposure in recent years, but still puts on one of the greatest wildlife shows on earth.
Where should I go to see the most impressive landscapes?
There are bound to be differences of opinion when it comes to scenery, but Chile and Argentina (often combined on the same trip) offer an amazing holiday with its array of natural wonders. These include the majestic Torres del Paine National Park, Perito Moreno Glacier, Iguazu Falls and the 'end of the world' wilderness that is Tierra Del Fuego.
Equally stunning are Bolivia's blue, green, red and white salt lakes, each with their own distinctive flora and fauna and fringed by snow-capped mountains, lush green rolling hills, thermal springs and geysers.
Central America is blessed with a plethora of national parks as well as Pacific and Caribbean coastline, while Guatemala boasts Atitlan – dubbed the 'world's most beautiful lake' by Aldous Huxley.
Nick Van Gruisen is Managing Director of The Ultimate Travel Company.
If you would like to be a guest blogger on A Luxury Travel Blog in order to raise your profile, please contact us.