When the cold weather sets in and you're begging to escape to warm, sandy beaches, tropical climates, and a world of adventure, consider planning one of these bike tours in Latin America. Not far from home, Latin America offers a world of innumerable pleasures, natural and man-made alike, waiting to be explored. Now, I have cycled all over the world, but these Latin America tours amaze me most with their multisport activity options, wildlife sightings, and unique local identities. If you are starting to plan your winter travel, these exotic offerings are your best bet.
Chilean lakes and volcanoes
One thing I love about southern Chile is the sprawling scenery. I can ride for hours here, whether cycling along the coast of Lake Panguipulli or climbing the ascent to the Villarrica volcano. This region is a feast for the eyes from its deep freshwater lakes that dot the landscape to the snowcapped volcanoes that dominate the horizon. You also can't beat the view from above the rainforest as you fly over on a canopy tour. Plus, I always look forward to a satisfying meal at Rancho Espantapajaros.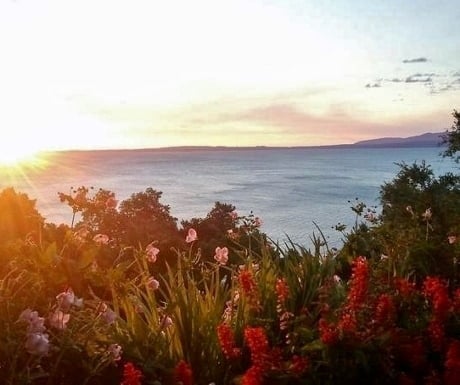 Chilean vineyards
Unlike the Lakes and Volcanoes region, the culture of this central Chilean destination is all about the history and traditions of Chilean wine. Get your blood pumping with a ride through Apalta Valley and visit one of my favorites, Los Vascos Winery. Your stomach will be happy when you pair delicious wines with unforgettable meals. You can even blend and bottle your very own wine in the Yaquil region, the ultimate souvenir.
Costa Rica
Complete with rainforests, volcanoes, and some of the world's most beautiful beaches, a Costa Rica bike tour is an easy one to enjoy. In this multisport paradise you will raft, zip-line, hike, kayak, swim, surf, and of course bike through this exciting destination. I always suggest this is a good option for families since it has something for everyone, or for travelers with short attention spans since there are such diverse activities to choose from. Looking to travel around the holiday? Head to Guanacaste. Imagine waking up in the morning to a warm breeze and the sounds the surf and howler monkeys before you set off on another day of this unforgettable adventure.
Ecuador and Galápagos
Honestly, this is a bucket-list vacation. You will need about 10 days to explore the best of the Andes Mountains and Galápagos Islands, from San Cristobel to Isabela to Santa Cruz, as you meet animal friends like sea lions, blue-footed boobies, tortoises and Galápagos penguins. Find a tour operator that includes flights and boat rides from island to island to make your trip as seamless as possible. This tour will keep you busy, but rightfully so, as you fill up on memories to last a lifetime.
Uruguayan coastline and vineyards
The Uruguay coast is one of the more luxurious destinations in Latin America. I'm almost drooling remembering the tastes of honey, grappa, pasta and raw cow's milk cheeses from Finca Narbona. Enjoy the panoramic views from Las Cumbres, ride though the Parque Anchorena National Park, sample the famous tannat wines, and visit to the beach resort town of Punta del Este to soak in this region. There is also plenty of authentic local culture to be explored, including the workshop of the world-famous Uruguayan artist Carlos Paez Vilaró at Museo Taller de Casapueblo. After riding, eating and drinking in Uruguay, enjoy the ferry ride across the Rio de la Plata to Buenos Aires where to resume your adventure.
When it comes down to it, adventure travel is what drives me. If you want to break away from the monotony of the winter months and head somewhere warm and lively, Latin America is the place to be. Relax on the beach, hike through the forest, climb a volcano, take a dip in the warm ocean waters. It's time to start planning your escape to one of these exotic destinations.
Andy Levine is the President/Founder of DuVine Cycling + Adventure Co.
If you would like to be a guest blogger on A Luxury Travel Blog in order to raise your profile, please contact us.