France is at its best away from the main tourist trails, and a canal cruise is perfect for exploring some of France's finest scenery, fascinating history and local culture. There are over 2700 miles of inland waterways in France and an integral part of this system is a 750-mile network of canals linking up the main rivers.
Burgundy
Burgundy boasts some of the world's finest wines with around 60,000 acres of sunlit vines and arguably the prettiest canals in France. The Burgundy Canal winds its way in smooth curves through the heart of renowned vineyards, medieval towns, elegant châteaux, magnificent cathedrals, picturesque villages and wonderful local markets.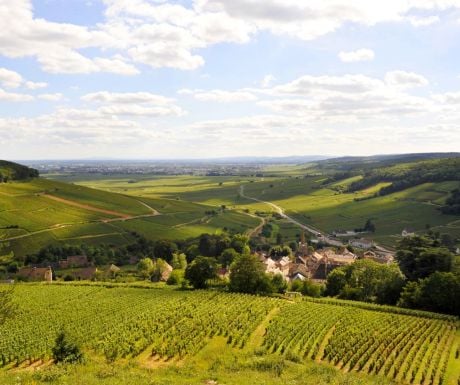 Canal du Midi
The 300 year old Canal du Midi skirts the sun-drenched shores of the Mediterranean before meandering inland through ancient villages, Roman fortifications and famed vineyards. This canal is defined by its beauty, lined with plane trees and crossed by pretty arched bridges.
Gascony
Gascony is a palette of colours and scents created by orchards and vineyards. During a visit to Gascony you can learn more about the region's artists and rural culture, and cruise by picturesque old villages and quaint farms.
Loire Valley
The Loire Valley is as rich in legend as it is in beauty and little has changed over the centuries. Wind your way through the narrow streets of a centuries-old village, perhaps discovering hidden shops with hand-painted pottery, or stumble across an open market on your own.
Alsace & Lorraine
Alsace-Lorraine is a unique corner of France. Discover a land of storybook castles, rolling vineyards of Alsatian wines as well as Baroque, Gothic and Romanesque architecture.
Champagne
The Champagne region starts around 75 miles from Paris, around the city of Meaux and stretches along the beautiful River Marne to the city of Epernay, home of such renowned Champagne houses as Moet & Chandon. There is a plethora of vineyards spread across the undulating plains as far as the eye can see, brilliant green with the new leaves of spring, turning to gold as the grapes ripen in the autumn.
Chris Gant is Marketing Manager at European Waterways Ltd..
If you would like to be a guest blogger on A Luxury Travel Blog in order to raise your profile, please contact us.