With much of the northern part of Europe cooling down significantly from the end of August onwards, there are still plenty of scorching European destinations you can visit if you want to top up your fading tan. Whether you are looking for amazing beaches and relaxation, culture and cuisine or action packed excitement, these destinations have it all…
Kos, Greece
Kos is ideal for getting a late summer sun with temperatures over 30 degrees and there is plenty nearby to explore if you want to leave your sunbed! Adventurers will love the nearby volcanic island of Nisyros where you can visit several volcanic craters and a hot salty pool. There are also many luxury sailing trips where you can or see dolphins, snorkel and explore a choice of nearby islands. If you prefer to do your own thing you can hop on a ferry to many other Greek islands including Rhodes and Leros. You can also take a ferry to Bodrum on the Turkish mainland which is definitely worth a visit.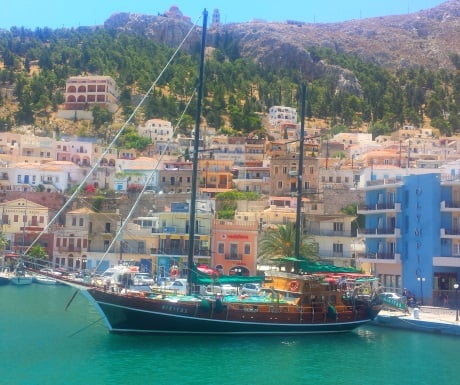 Hire a car to explore the island, or if you want something more quirky you can hire a quad bike or luxury AV-Buggy that resembles a formula one racing car, this will enable you to discover loads of cute villages and towns, many of which have a wealth of hidden gems. Zia is one of these towns; nested in the mountains this village gets magnificent sunsets and there is a quaint market open till the late evening so it's ideal for to visit late afternoon and to stay for dinner in one of the panorama restaurants. Wherever you go in Kos, the food is amazing and the people are very friendly.
Bodrum, Turkey
Spend your day lazing on the beautiful sandy beaches on the small bay of Bardakçi, just outside of Bodrum where the luxury hotels are located. There are many fine restaurants where you can savour tantalising tastes while admiring the stunning sea view. Once you have had enough relaxation and are ready to explore head into Bodrum where you can find bustling markets and shops. Down by the marina there is Bodrum Castle, a late medieval castle that looks over the harbour.
For those that are after a bit more excitement there is a waterpark, rafting opportunities or even a jeep safari where you can discover forgotten mountain villages. At night Bodrum becomes a hive of entertainment as bars and clubs open and the dancing begins.
Sicily, Italy
Sicily is quite a large island so if you really want to see the best bits you should hire a car. There is a lot to see in Sicily so you might find it hard to squeeze it all in! The Valley of the Temples is well worth a visit but if you have seen images of all the amazing statues be aware that many of them don't exist anymore. Just the one in the photo featured remains. Mount Etna is also very high on the list and you don't need a guide to climb up to the various craters. There is a chair lift that goes almost to the top if you want to take it easy. There are several places, like Syracuse, where you should allow a whole day to explore. Syracuse is city with a vast a vast archaeological history with many sights to visit including impressive temples, bizarre rock formations, amphitheatres and an ancient castle. You can also walk to the nearby Island of Ortygia where you can explore its charming medieval streets and stop for a spot of lunch while lapping up the divine views.
Where would you add to the list?
This article is written by Andrea Crome, Marketing Manager at WorldSIM.
Andrea Crome is Marketing Manager at WorldSIM.
If you would like to be a guest blogger on A Luxury Travel Blog in order to raise your profile, please contact us.