The Cloud Gate, better know locally and affectionately as The Bean, is a surreal, giant reflective structure in downtown Chicago that brings the tourists flocking for this skewed vision of the Windy City's skyline. Designed by Indian-born British artist Anish Kapoor and dominating the AT&T Plaza in Millennium Park, The Bean throws back crazy images of the surrounding skyscrapers from every angle.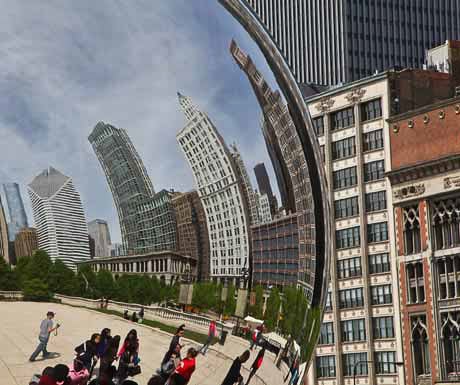 Thank you to Tim Bird of Tim Bird Photography for permission to re-produce the image.
If you have a really special photograph you would like to share with  A Luxury Travel Blog's readers, please contact us.