Are you a travel blogger looking to work with new clients? You know, the sort who actually pay you rather than just bombard you with press releases that they seemingly expect you to put on your site for free…
I'm increasingly being asked by paying clients to recommend other travel bloggers to work with, and have decided the easiest thing to do would be to create a database so that I have this information more readily at my disposal.  Sometimes they'll be looking for travel bloggers who cater for a specific niche or perhaps bloggers who have a strong presence on a particular social network. And sometimes they'll even be looking for bloggers with a great Alexa score (I know, I know…). Anyway… to make the whole process of referring the right clients to the right bloggers, I've decided to create a comprehensive database of travel bloggers.
If you're a travel blogger looking to work with paying clients (I acknowledge this won't be all of you, but would imagine it might be most!), then please submit your details via this link if you wish to be included in the database. The whole process should only take about 5-10 minutes.
To clarify, this is a database of travel bloggers looking for paid assignments. It isn't a list that's exclusive to luxury travel bloggers or necessarily even the biggest blogs. Whatever the nature of your travel blog, you are welcome to submit your site for inclusion.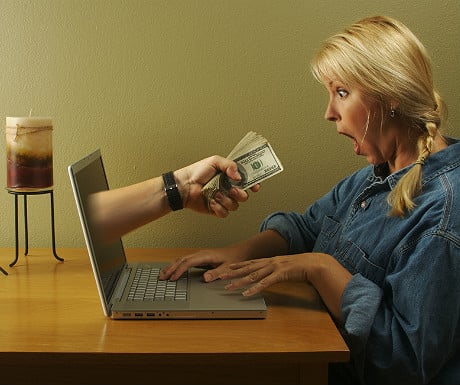 You do not have to complete all fields in the form but doing so will maximise your chance of us being able to match you with a client.  For instance, if a client wants to work with bloggers in the US or Canada, you might only be in the running if you have completed the fields stating your geographic whereabouts. Similarly, if the client wants to work with people who have a certain number of followers on a specific social network, then again it is likely that you will only be in the running if you have completed the relevant field. When you bear in mind that some clients might want to work with you only if you have, say, a Google PageRank of at least 4 (I know, PageRank isn't important nowadays either…) and at least 20,000 followers across your various social network channels, then you can hopefully start to see the merit in completing as many of these fields as you can.  If you have already completed this form previously but want to update your details/figures, then you can just complete the form again and we'll see to it that the new data overwrites the old.
Please rest assured that, to protect your privacy, I will never give out your contact details to the people enquiring without your permission first. Instead, if I have a client who is interested in working with you, I'll contact you myself and ask anyone who is interested to get back to me, before forwarding any information on. This contact might be made on an individual basis (if, for instance, I just need to speak to a few bloggers) or could be to the entire database if it is something of wider interest.
If you are someone who is looking to work with travel bloggers – and by that I mean someone who recognises the true value of travel blogging, rather than someone who just wants to place a spammy link for $50 – then please contact us here with details of what you are looking for. Thank you!
Image: Shutterstock
UPDATE (17 Sep 2014): Thank you to the many travel bloggers who have got involved with this project. I'm delighted to announce that, after just one week, the database already holds details for over 1,000 travel bloggers.
Also in this first week, we have already managed to place some paid work with a very small number of the many who have submitted their details.
A great start, so a very big 'thank you' to you all!